Fine
To know the animals with children.
Positive
Great variety of species
Exuberant vegetation
To improve
Bad smell by sectors
Facilities a bit damaged
Hello Travel & Tips friends, today we visit the Santa Cruz Zoo, very close to the city of Bogotá Colombia, a great vacation plan or just to meet. do not miss this video.
The route takes approximately 1 hour although this varies depending on the time you spend observing each animal. You can bring food or drinks for your hydration. However for your safety remember not to feed the animals, do not get too close to the cages or make loud sounds trying to get their attention as this stresses them.
Horarios y tarifas (actualizado 2020)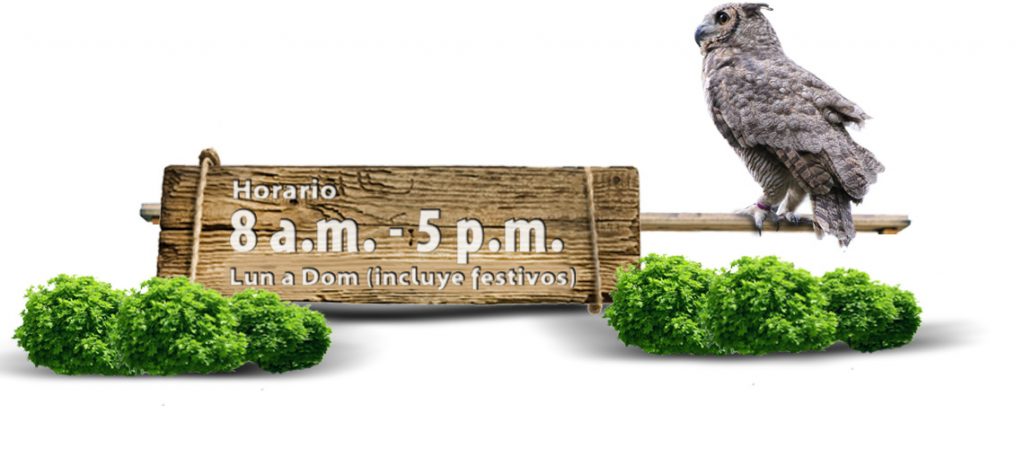 Monday to Sunday from 8:00 AM to 5:00 pm
Updated rates 2020 Adults 20,000 cop (6 USD), Children up to 12 years 15,000 cop (4.5 USD)
In addition to the free tours the zoo offers complementary services such as guided tours where you can learn much more. On weekends they can count on interpretation workshops, celebration of special days, among other activities scheduled during the year. Every day at the Santacruz Zoological Foundation, seniors (60 years old) can enter at a preferential price of $ 15,000 colombian pesos, 4.5USD.
Some species
Some of the animals you will see: lions, white bengal tiger, bears, taira, black jaguar or panther, otters, tapir, antelope, deer, capybara, squirrel monkey, spider monkey, titi, morrocoy turtle, snakes, eagle, condor, gavilan, owls, flamingos, swan, ducks, macaws, parrots, tucan, peacock, emu, ostrich.
The white tiger is our favorite animal, although he was sleeping, he woke up and gave us a great look. It measures 3.80 meters including the tail that reaches a length of one meter. These tigers are born with a genetic condition that almost eliminates the pigment of its normally orange coloration, although the black stripes are not affected.
During the journey you will find some shops in case you forgot to take your food and at the end of the tour there is a restaurant. If you want to know more information about this zoo, you can visit the official website: http://zoosantacruz.org/
We recommend you to wear comfortable clothes and sports shoes since the road is made of stone with steep climbs and descents.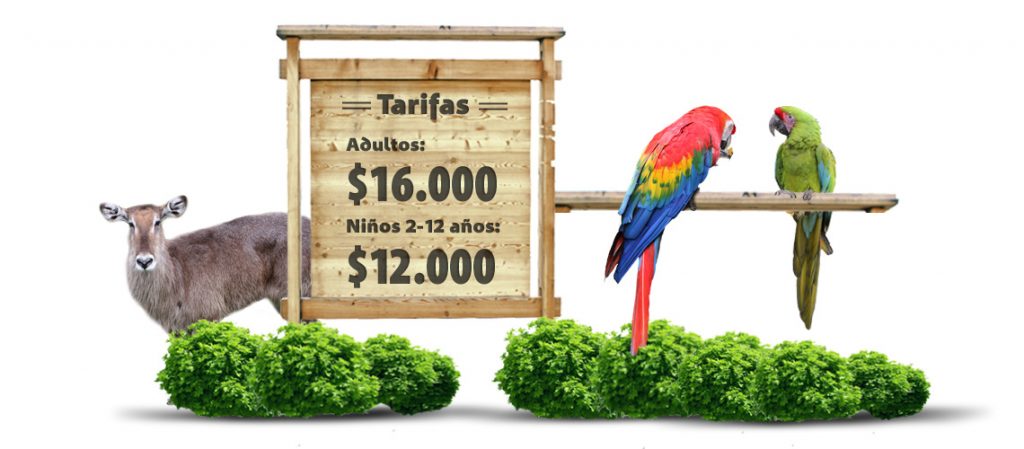 Payments with Credit and Debit Cards apply only for General Public entry; does not apply for restaurant-parking services and excursions. I forgot to mention that the parking has a cost of 5,000 pesos, a single rate.
Although it is a good option for the little ones to know wild animals, it leaves us with a bittersweet feeling because in many cases they do not have a suitable space for their activities, the officials do what is available to them in cleanliness, however there in several areas where bad odors are felt and cages for some animals are very small, it would be good to make an investment in improving these habitats.
Location: