Excelent
Incredible experience
Positive
Diversity of fish and corals
Good price
Professional instructors
Small groups
To improve
Sometimes the neoprene suit is needed
Today in Travel and Tips we will have a great adventure, we will dive in the sea of 7 colors, surely you want to do it and we will tell you all our experience.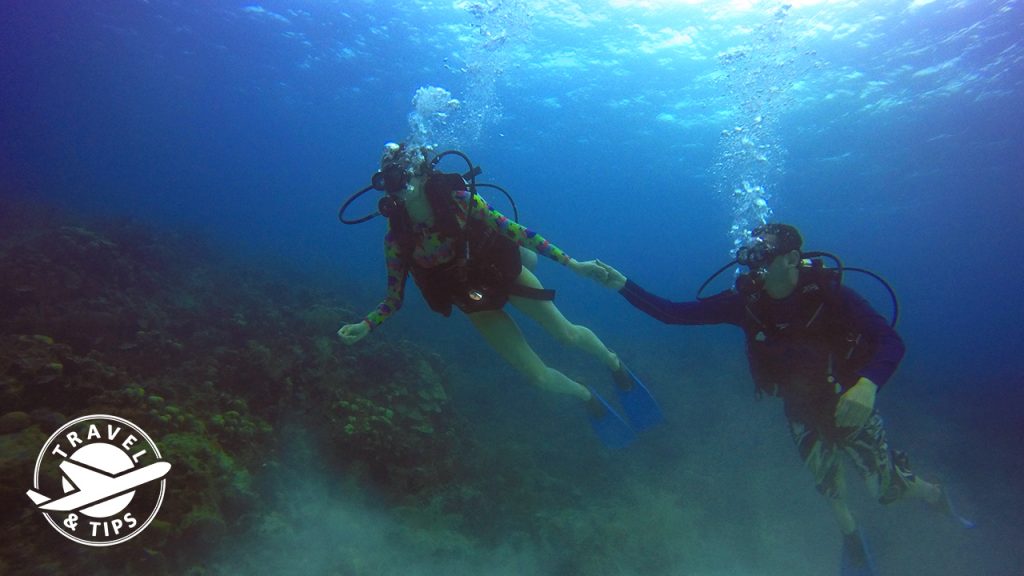 In San Andres there are several diving centers that offer different experiences for all kinds of people, so it does not matter if you have never dived or if you have your PADI certification, in all you will find offers that suit your needs, we take the basic option that It consists of a one-day mini diving course.
Tips and Requirements
The first recommendation is that you do the dive at least one day before flying, you can not do it if you are going to fly on the same day as a decompression can occur due to bubbles of nitrogen in the blood. Additionally, there is a series of recommendations on health conditions that may limit access to the depths. Among them are heart problems, hypertension, sinusitis or asthma.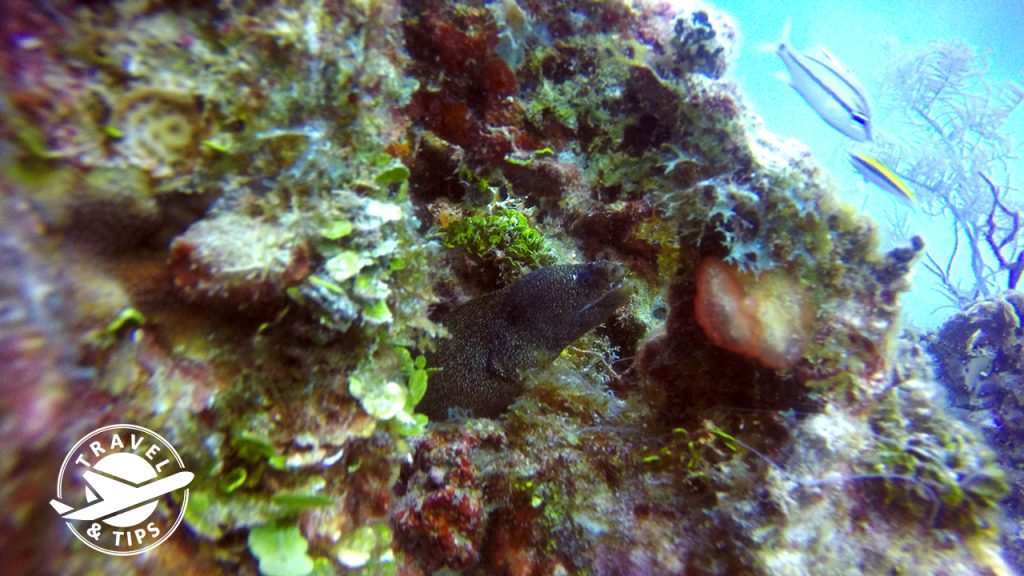 In some diving centers they allow you to dive if you have any of these conditions but having a medical certificate, if you enjoy good health in general, you will have an amazing experience.
San Andres is located within the Sea Flower reserve and has the third most important barrier reef in the world, so it is a desired destination for this activity by tourists from around the world, in fact you find German diving centers
How to dive?
The mini course we take includes a technical talk in which they teach you basic concepts, communication signals and basic precautions, then practice with the equipment and after that proceed to a point on the island to perform the dive, usually in these Dives are lowered to a depth of 12 meters and 30 to 45 minutes duration. If you are going to be several days and you are passionate about diving, you can take the PADI certification course, so when you go elsewhere you will only have to rent the equipment. In some diving centers and depending on the season you need to book in advance, elsewhere and in the low season you can book in the morning and do the activity in the afternoon.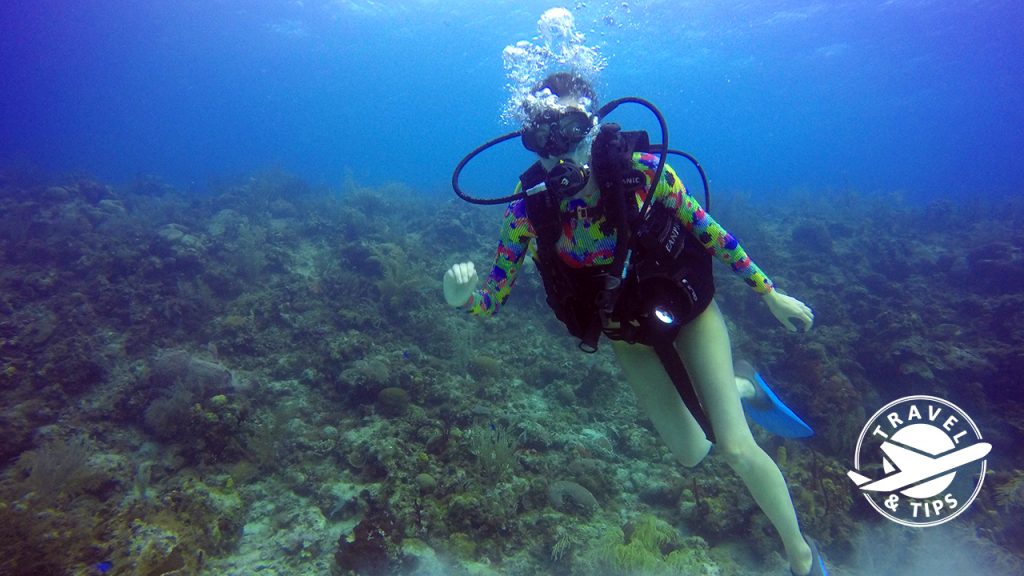 In our case we chose the Caribe Azul dive center (www.buceocaribeazul.com) We made our reservation in the morning and our appointment is at 2:00 pm, the mini course has a cost of 160,000 pesos, about 50 to 60 dollars. In these experiences you will obviously want to have memories, be it photography or video, if you have an appropriate submersible camera you can take it, if you do not have one, they offer you the service of photography and video for a price of 60,000 pesos. Our recommendation is that you bring your own camera and even hire this package since you will have unique photographs from another angle and more natural.
Nuestra experiencia
The instructor, Maria, receives us cordially and we start the technical talk, the groups are small, in our case 3 people for the immersion, this is very important since you want a person to be always aware of your safety. After about 30 minutes they give us the basic tips on handling equipment and communication signals take us to the immersion site; 90% of dives are done on the western side of the island, this time we went to a place near to west view.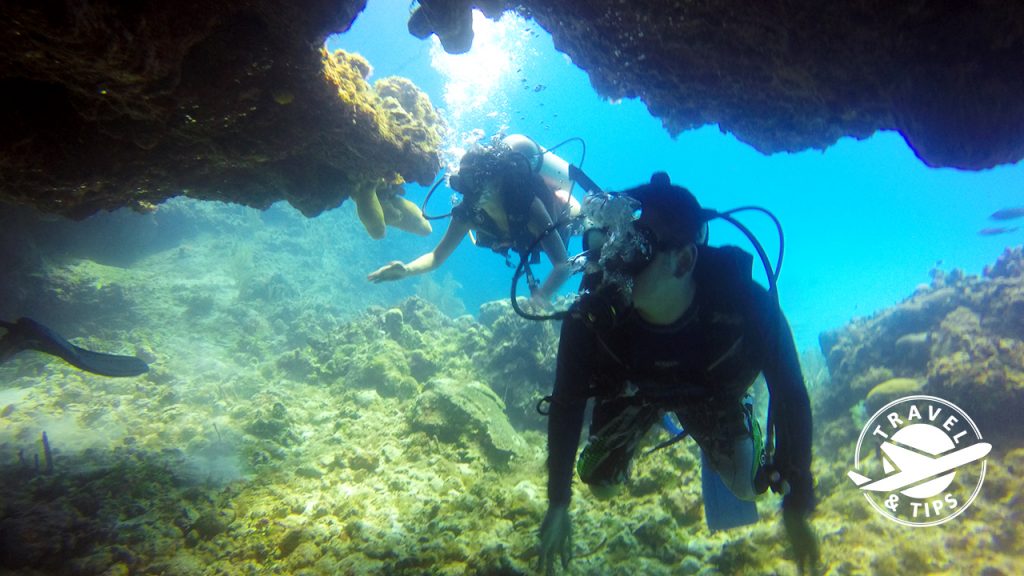 This mini course as it is shallow does not include the wetsuit but for people suffering from cold it is good that they rent it, they can talk with their intructor for it. the entrance to the water is made from the edge of the coast, it can be a bit heavy at the beginning since you have to load with your equipment that consists of air tank, weights to submerge, mask, regulator and fins; but as soon as you enter the water you relax and you light.
In the water the equipment is reviewed, the learned is practiced and we start the adventure. we go forward as we descend, the ocean floor is descending as if it were giant steps, as you start to see more and more fish, coral, shrimp and lots of marine life, is really beautiful, 100% recommended. The most important thing to do a dive without pain is to compensate the pressure, if you do not forget this your experience will be fantastic.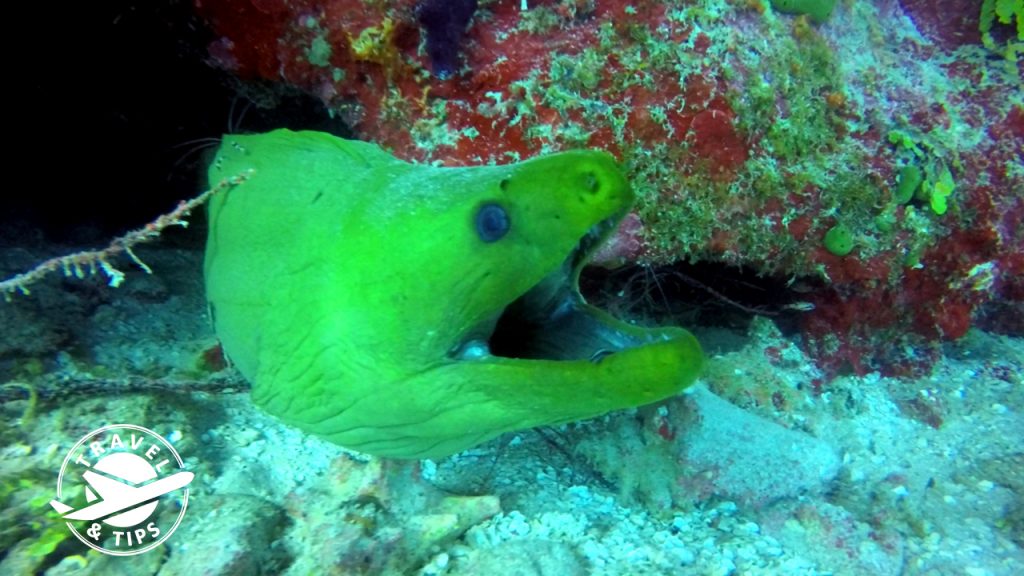 We approach a large coral barrier where we find a Moray eel camouflaged among the rocks, we are quite surprised, the instructor is what makes us realize how close we are, then we go through a cave with hundreds of fish that rest and they move slowly, surrounded by countless corals, colors and shapes adorn this underwater scene.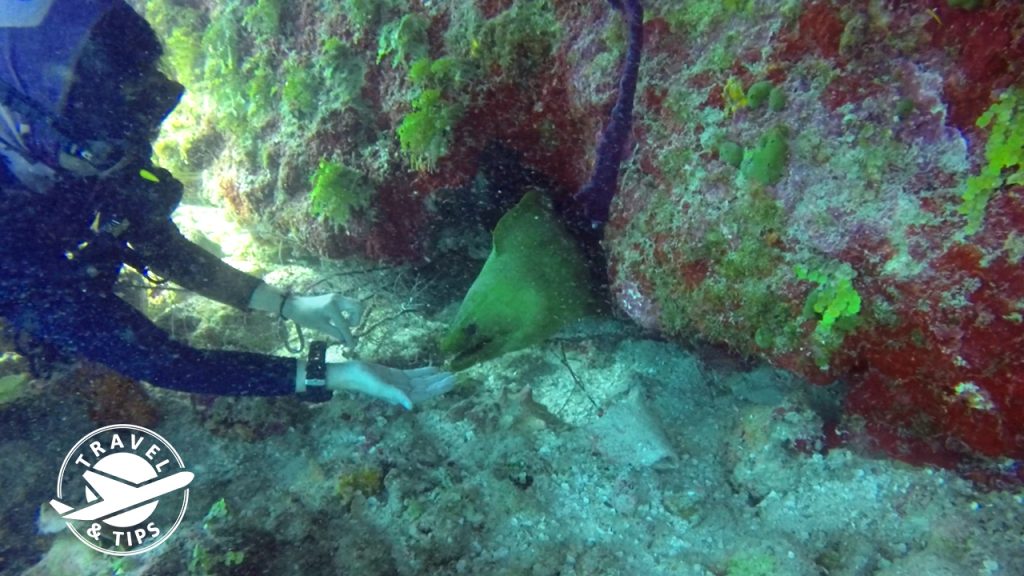 We advance until we meet another moray eel , much larger, attentive to our movements, our instructor calls us and approaches her with total confidence, poses beside her and even caresses her, what experience she has! We observe a little afraid of some meters, then we reach the maximum depth of this dive that is 12 meters, the landscape is different, there are fewer corals, the bed is sand, 2 flying fish delight us with their mating ritual, they seem to dance with a choreography studied at minimum detail.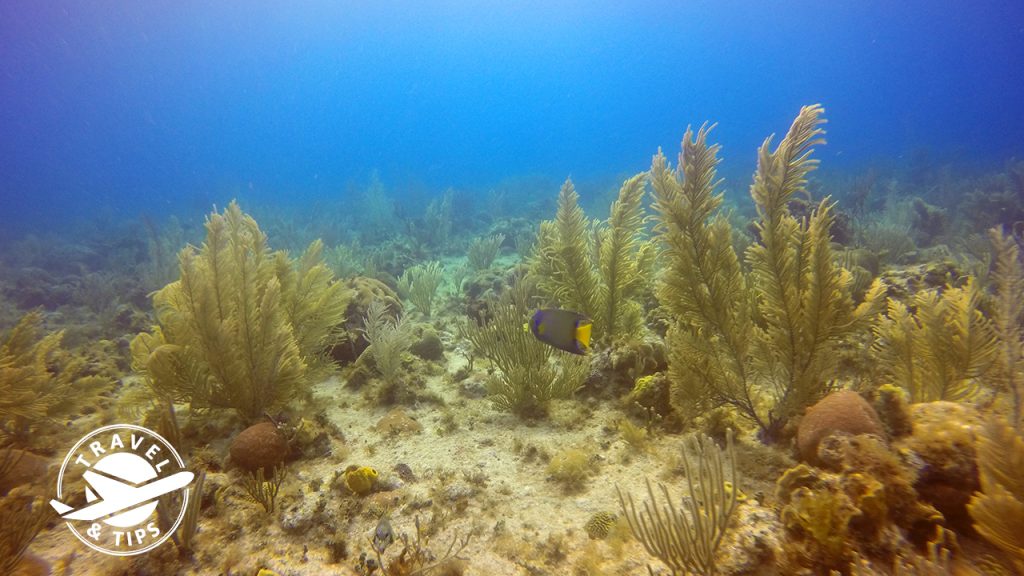 Then we go back slowly ascending calmly and obviously taking many photographs. We regret not having done this before and can repeat the experience, our holidays are coming to an end and we have to fly the next day. We recommend doing about three dives since different places are visited, each with a different magic.