Excelent
Main tour of San Andres
Positive
Large variety of fish
Perfect for Snorkeling
Clear water
To improve
Many tourists for a small islet
Bad infrastructure
In this part of our trip to the beautiful island of San Andres we will have a complete adventure of sun and sea.
Recommendations
We start our day at 8 in the morning, our boat will set sail at 9 in the morning but first we go to the center to buy two things, bread for the fish (which is essential) and our lunch to take away; something light and easy to eat, we do it to save some money, it is not mandatory, you can have lunch on the island, the price is higher than in the restaurants of san andres, for example simple prawns, without drink in jhonny cay cost 100,000 pesos, about 33 dollars.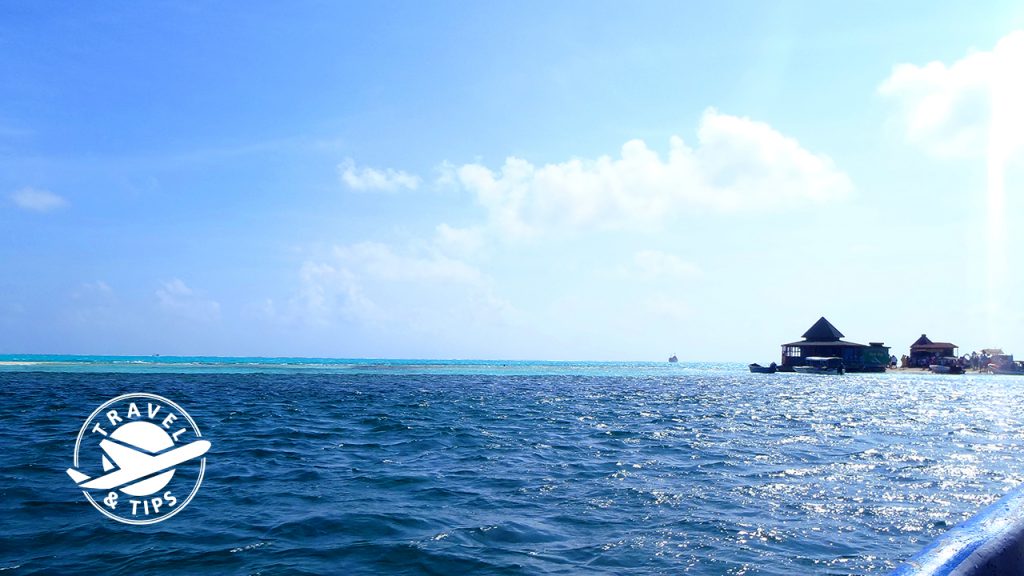 Tickets can be obtained with street vendors or go to the dock where the boats, you can buy early (we recommend) or go on the day of departure but early, type 8am. Do not forget to bring shoes and a mask or glasses for water, they will be essential.
Prices & tour's
They offer different types of tours, they always try to sell is aquarium – stingrays – jhonny cay however if you can get one to stay all day in the aquarium it is better. the price per tour is between 25,000 and 35,000 pesos per person. It must be said that the manta rays are seen in the same aquarium but they promote it as an additional place, so there really are only two places, the aquarium (which is a small but wonderful cay) and jhonny cay.
Once you are on the dock you pass your ticket and they organize you in groups according to the boat you are going to travel , memorize the name of your boat since you will have to return in the same boat and each one has a specific time. Minutes later they make the call to aboard, they give you life jackets and they explain the itinerary. After this we left for the aquarium.
The aquarium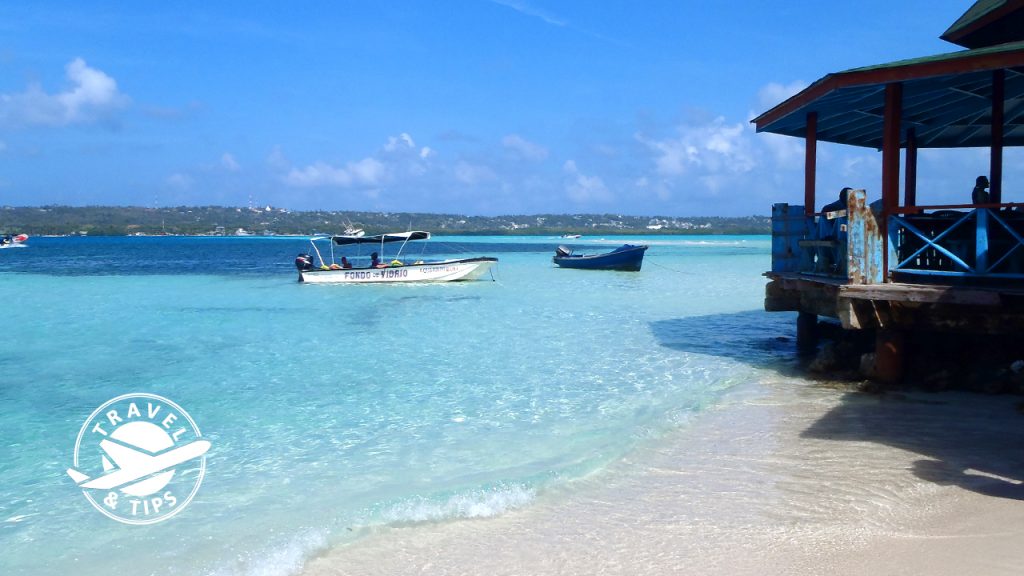 The journey takes only about 5 to 8 minutes, it's really close, the aquarium is open-air, it's not the traditional tank aquarium and permanent exhibits, instead you dive and feed the fish, the species can vary from day to day , for some people it is not really an aquarium, we see it as another type, upon arrival they offer you locker service or store packages, if you go light of packages it is not necessary to rent it, if you take many things it is a good option for you have fun without having to take care of your objects. They also sell shoes for water, mask and snorkel or you can rent them. The shoes are indispensable since there are many corals and urchins, the rent costs you 10,000.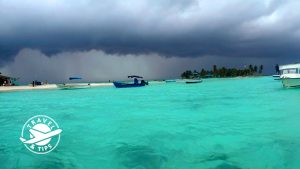 The landscape here is of a paradise, taken from a movie, although it is quite cloudy and there is no sun, the water maintains a beautiful turquoise blue, you want to submerge even before arriving. we are going to include some images of a trip that we did previously on a sunny day, so you can see the splendor of this place, it is a small island of sand without vegetation, you find a couple of constructions and many tourists. This islet is very close to another one a little bigger (about 100 meters) called Haynes Cay, you can go to it, walking.
Haynes cay
Normally when you get off the boat all the people dive into the aquarium to see the fish and it fills up a lot, in Travel and Tips we recommend you first go to Haynes Cay and then to give food to the fish, although also in Haynes you find fun and marine life, the route is about 140 meters and the water has a depth of 90 cm that is to say that children from about 8 years can also cross. the route is very nice and quiet there is not much swell and if you dive you will see some small fish, always look for them near the rocks.
On the island of Haynes you can find Caribbean decoration and a place to eat, there is no accommodation there, it is practically an uninhabited island. You can walk and then return to the aquarium.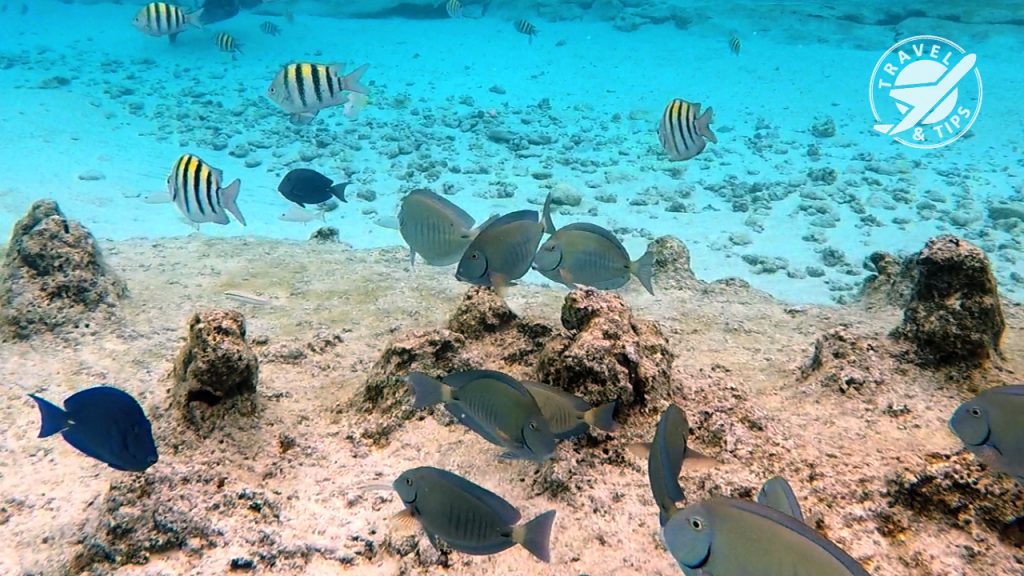 Back to the islet of the aquarium we will feed the fish, although there are still many people we can find comfortable parts because it is an open aquarium and the fish go to where there is food. Be careful not to submerge all the bread, give small pieces so that it lasts longer and you can take nice pictures
You will find all kinds and sizes of coral fish that will feel close to you when they feel the food, if you have not done before you can be overwhelmed by the amount of fish that according to their species can even pinch your hand, but do not worry it is very soft .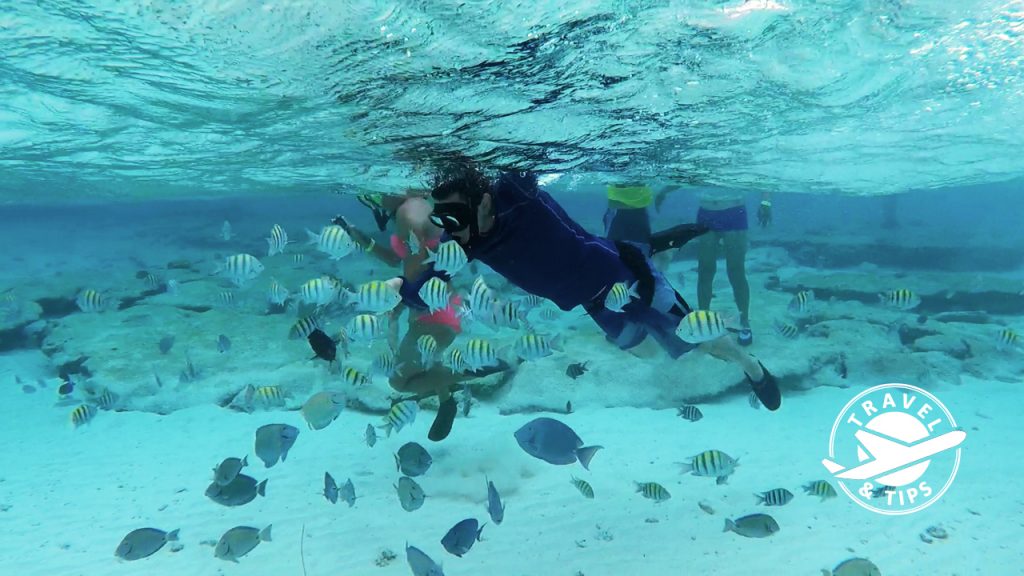 Walk through the aquarium to see all types of fish, learn to differentiate as each species moves differently when they are close, some more cautious, others more risky to approach you. Others may look like pets waiting for you to feed them, it really is a great experience. There is a part where you take pictures underwater with the fish around you, it costs 15,000 pesos and it is a good option if you do not have a submersible camera, but we really recommend you bring some because it is a magical place to remember.
If you want to take the picture with a stingray you must be alert to the call of your boat's captain, they will show you one and they allow you to take pictures, then they release it.
After swimming so long you can rest or walk on the large sandbak, there you can also take some magical pictures or have a relaxing walk with your partner.
As everything could not be so perfect we are informed that the island of jhonny cay is closed due to bad weather and that they can not take us, instead they will give us a tour of the mangroves, it is a bit sad since the activity will be cut in 3 hours, however from our previous experience we tell you that at about noon they call you from the boat to go, you must be aware because if you stay you will have to find another captain who will do the favor of taking you to the island ( we happened to be submerged with the fish).
Jhonny cay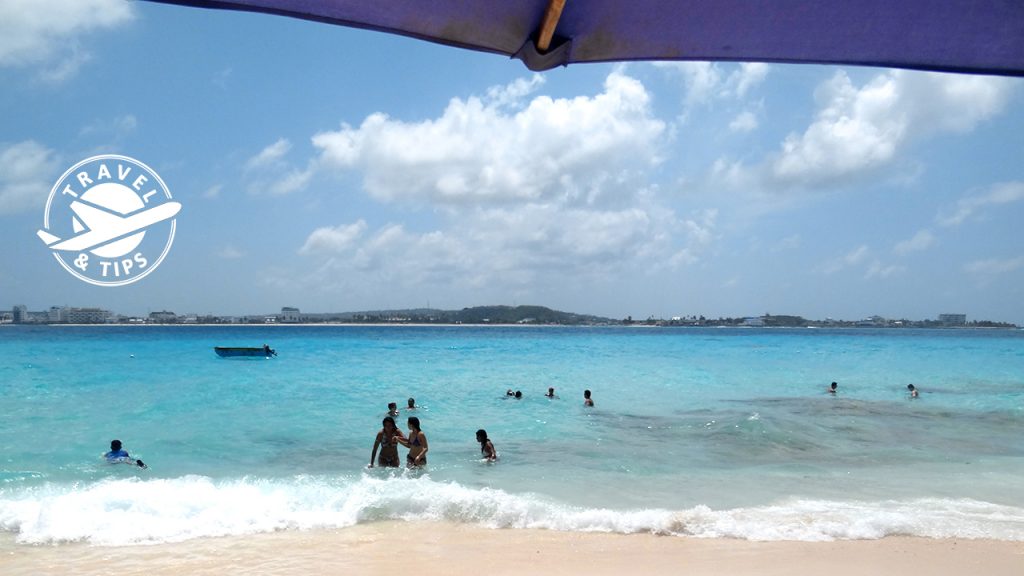 When you arrive at jhonny cay you will find an island with many palm trees but with less beach, the water becomes deeper in a little space so it is not a beach for kids, and the waves are bigger than in the aquarium. You can rent chairs and parasols for the rest of the afternoon for a value of 30,000 pesos, there is also a restaurant where they have several types of dishes, the values as commented at the beginning of the post are superior to the island of San Andres, if you can choose we recommend a tour only to the aquarium.
Mangroves
Following the day's journey, they take us to the mangrove area, the route takes about 10 minutes, there they slow down and tell you about these important plants, their formation process and also their roots are the home of oysters, turtles, shrimps, crabs, etc., their leaves are temporary housing for migratory birds. Although the water here seems dark it does not mean that it is dirty, but that there are sediments of other colors, algae and plants, different from the sand and that is why it gives the dark appearance. After about ten minutes, this journey and this great day ends.