The best!
Excellent for family visits.
Positive
Peaceful place
Excellent beach
Clear water
To improve
Quite remote
Little public transport
After touring the colorful San Nicolas city we go to its outskirts to know the best beaches, it is about baby beach and rodger's beach. The tour takes about 20 minutes by car, they are quite far from the city center, if you go by public transport you can take a few small vans from the Arubus terminal. They leave approximately every 40 minutes, on the way you will see a desert terrain typical of Aruba and many cacti, at the end of the tour you will find a large red anchor that contrasts with the bright blue of the sea, at this point you can stop and take a great photo.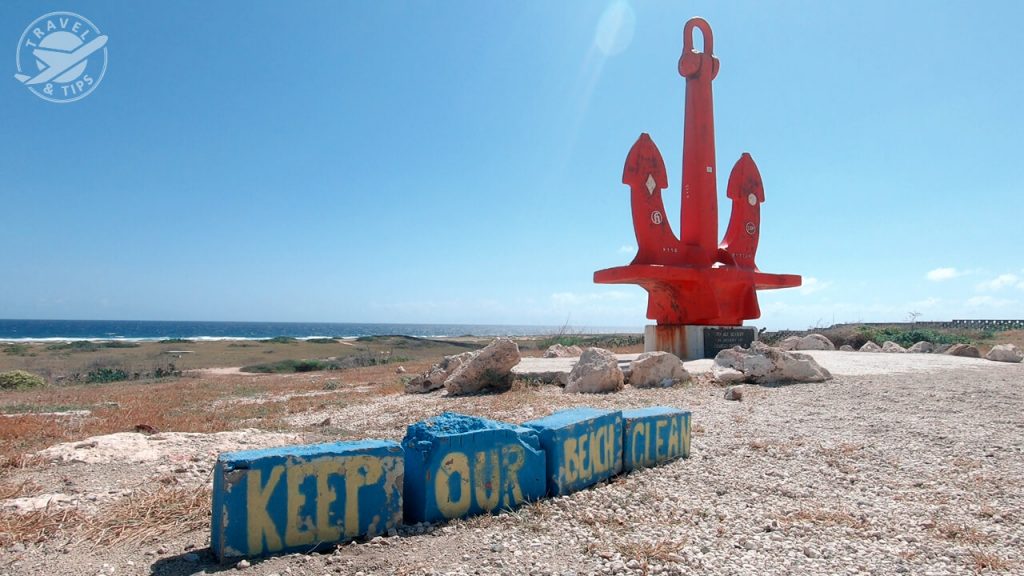 Rodger's Beach
Arriving at the coast we go right to Rodger's beach, it is little known and quite, we find very few people, it is not so large, it is about 400 meters in length but I would say it is the best beach for those looking to rest, The soft white sand, the water is warm and practically without waves, ideal for children. you don't find shops or restaurants, if you want to eat something you can go to baby beach walking, it is very close. In this place you will feel on a paradise and desert island.
The depth is low from a light blue to about 40 meters, then the depth increases. The seabed has no corals or stones is just soft sand.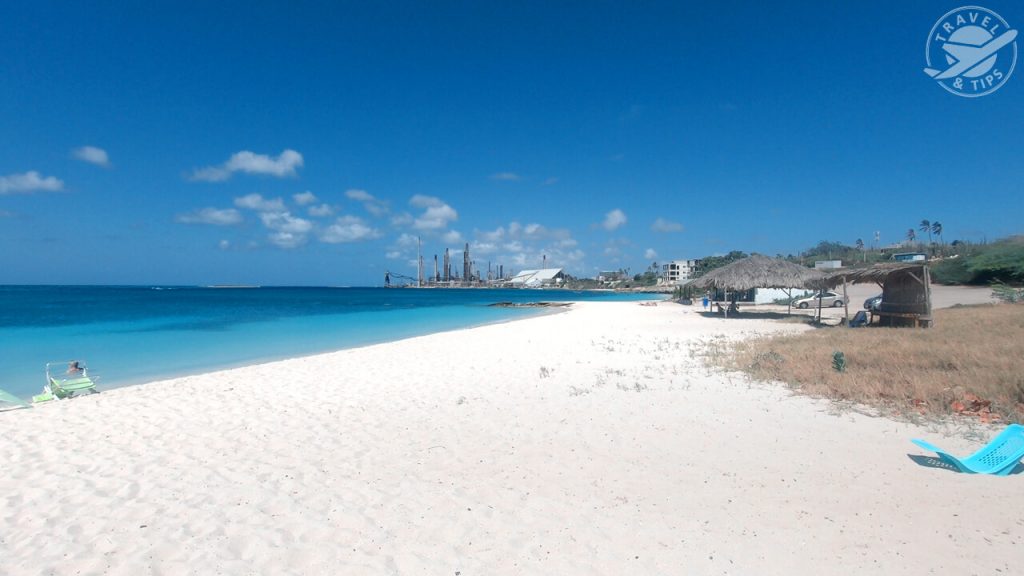 Baby Beach
Now we are going to know the famous baby beach, it is about 200 meters and in the middle of the road you will find bars, restaurants and even dive centers, there is also a large parking space, it is free, when we arrive we see many more people and an incredible Crescent-shaped beach, here the water is also very clear, intense blue, a little more commercial and with many activities and water sports. the perimeter is about 800 meters, much larger than the previous beach and here the seabed is not only sand, there are several coral areas for snorkeling, mainly at the bottom where the waves break.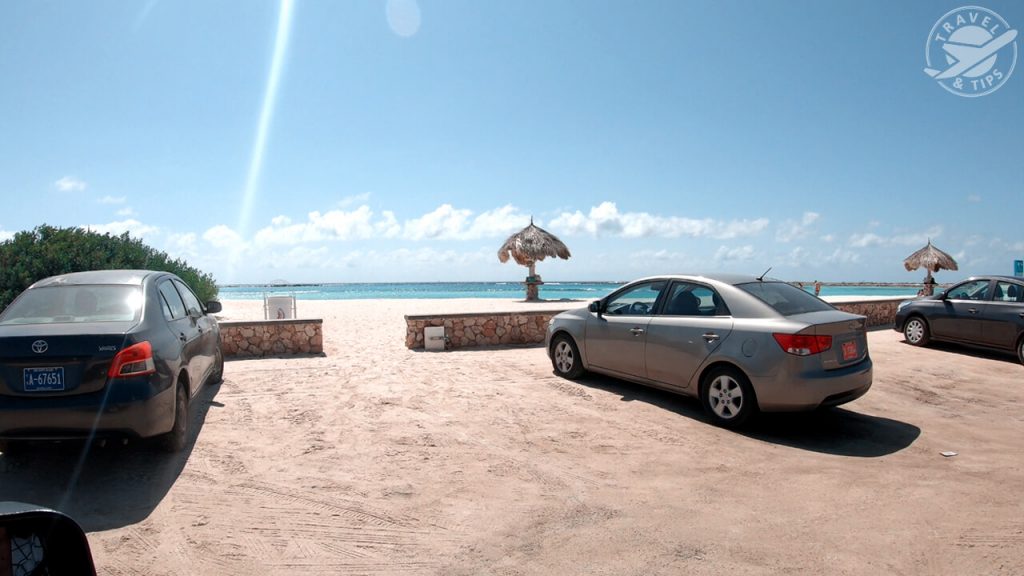 This beach has been listed as the best beach in the Caribbean for children, for its low waves and the diversity of activities to do as a family. There are some free cabins to protect you from the sun but you must arrive early as they fill up very fast, you can also rent tents and chairs.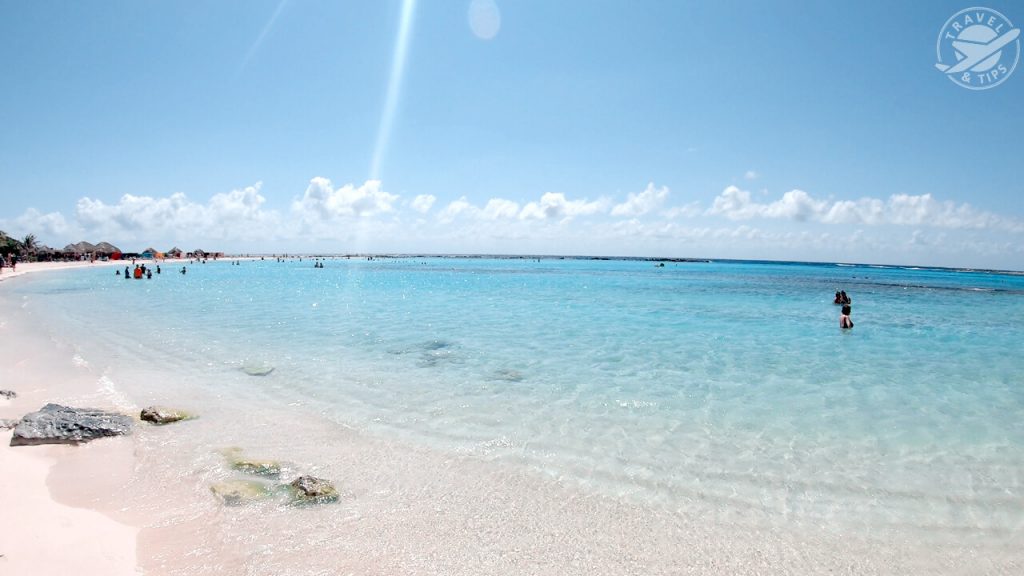 The sea here has many marine species, with a little luck you can get to see turtles and surely many fish, if you have time and go by private car we recommend you dive, if you go by public transport you can be up to 5 pm maximum already that after that time there is no transport to the city.
Big Mama Grill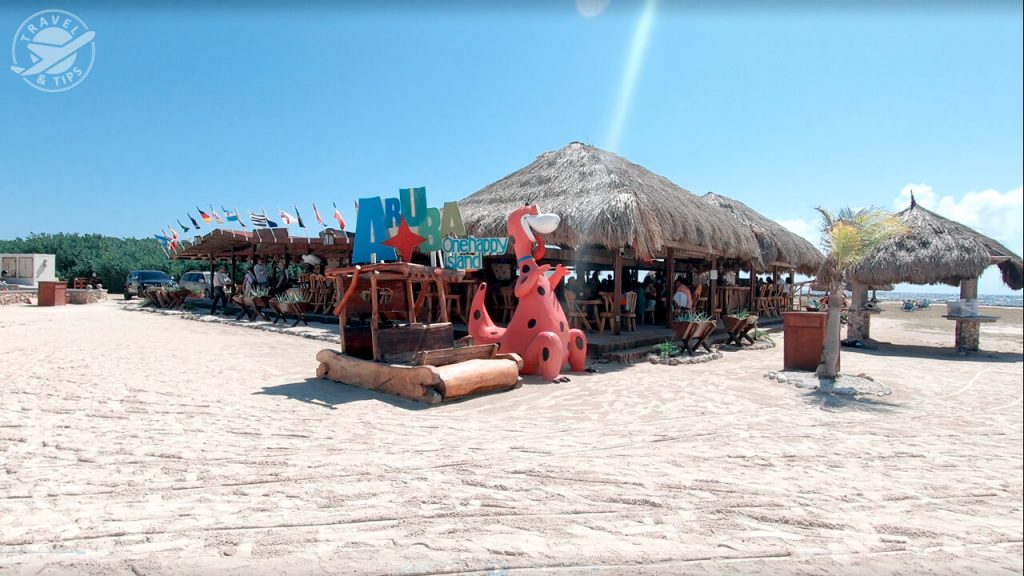 At noon we have a little hungry after enjoying the sea so much and we find a well-known restaurant called Big Mama Grills, it is a themed place set in the popular "Flintstones" its specialty is curry-prepared seafood. You can also visit it if you want to drink juices, cocktails or fast food, the taste is good although the attention is somewhat slow since it is the main restaurant on the beach and serves many people.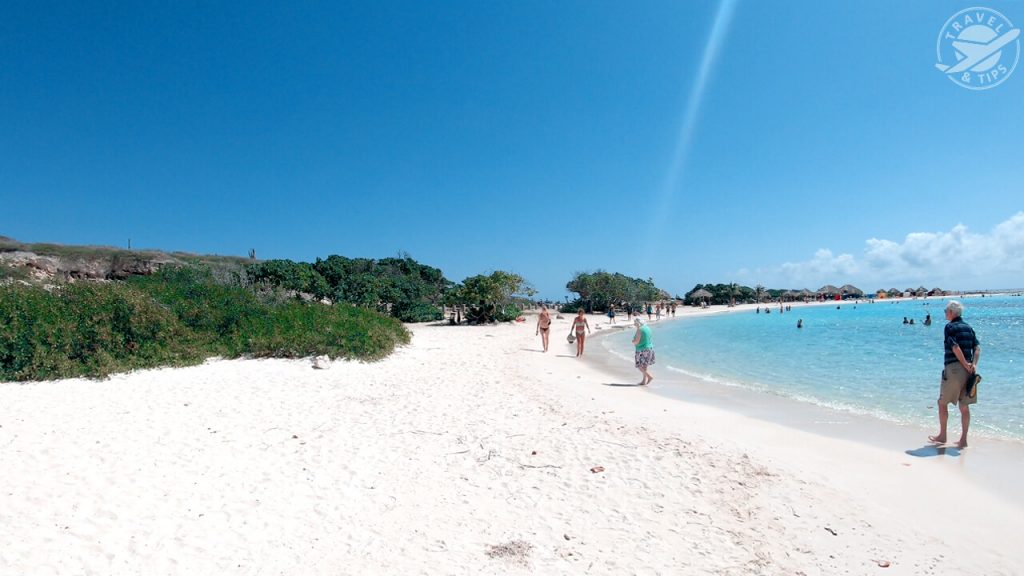 We tried a "knock out" which is a seafood mix (US $ 30) and it was very good, we recommend it. As for drinks you find a great variety and its price varies from 3 to 11 dollars.
Undoubtedly, these beaches are among the best in Aruba, it is a must and recommended to dedicate a whole day to this area since there are many activities to do, in high season it can be a bit difficult to find shade under this strong sun so you can rent a tent or bring your own. Do not forget to also take snorkel and mask as you will enjoy the great variety of fish. the whole tour from oranjestad takes about 50 minutes.
Location: