You have to meet her!
Perfect to spend half a day.
Positivo
A lot of fishes
Low swell
Free parking
To improve
In high season it is congested
A little small
To guide visitors in the care of corals.
There are no lifeguards
Very close to the California lighthouse in northern Aruba, we find one of the best places to see fish with snorkeling, it is Arashi beach, approximately 600 meters long and has a great richness in marine life at low depth what the It makes perfect to visit with the whole family.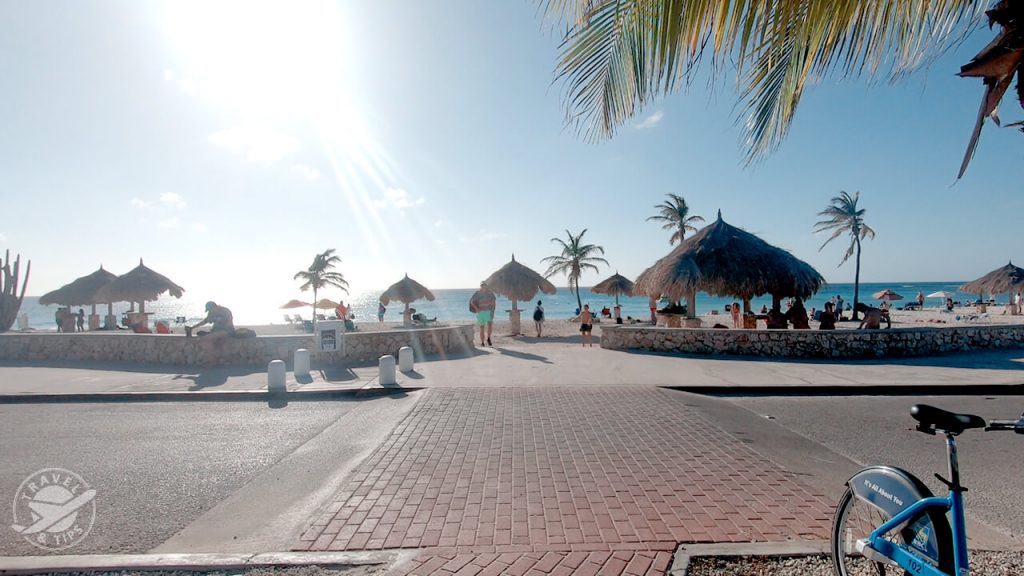 How to get?
Arriving is simple, although it is quite far, you can use public transport (passes every 50 minutes) and leaves you in front of the beach or you can take the main avenue of Aruba towards Noord. It is a medium-sized beach so it is advisable to spend half a day, it is best to plan your visit in the afternoon since the sunset is incredible, you will have it in front of you. As it is very close to the California lighthouse you can meet both places the same day.
The parking area is quite spacious and free, so you will find space with ease. there is a bar – restaurant with bathrooms and showers, you can rent chairs or if you are lucky, find a vacant free kiosk.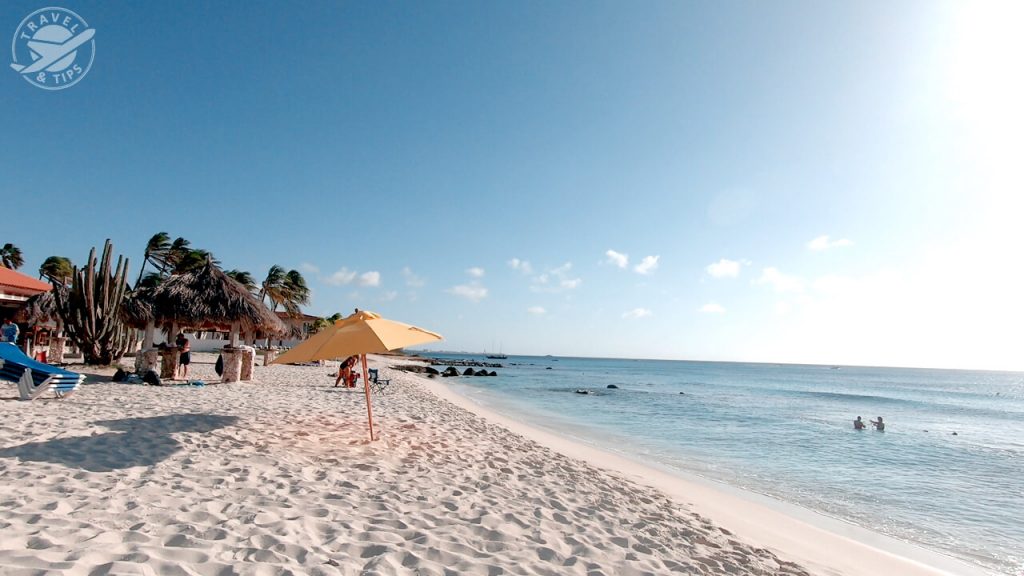 Family beach
The sea with moderate to low waves is suitable for the whole family, on the seabed there are areas with soft sand and others with coral formations where you will find many fish, the best thing is that they are very close to the shore so it is perfect to teach children to practice snorkeling simply and safely.
If you travel in high season, you will see that it is a beach that has a very good reputation, this attracts many tourists, sometimes too many, so finding a good place can be difficult. However, as far as it is, people leave earlier, from 3 to 4 in the afternoon they begin to withdraw and if you go by private car it is a perfect time to arrive, and you will not suffer from the inclement sun. Although there is a chair rental service, this is a beach where people normally carry their implements, tents, chairs, parasols and others, gather in families and even bring their own food.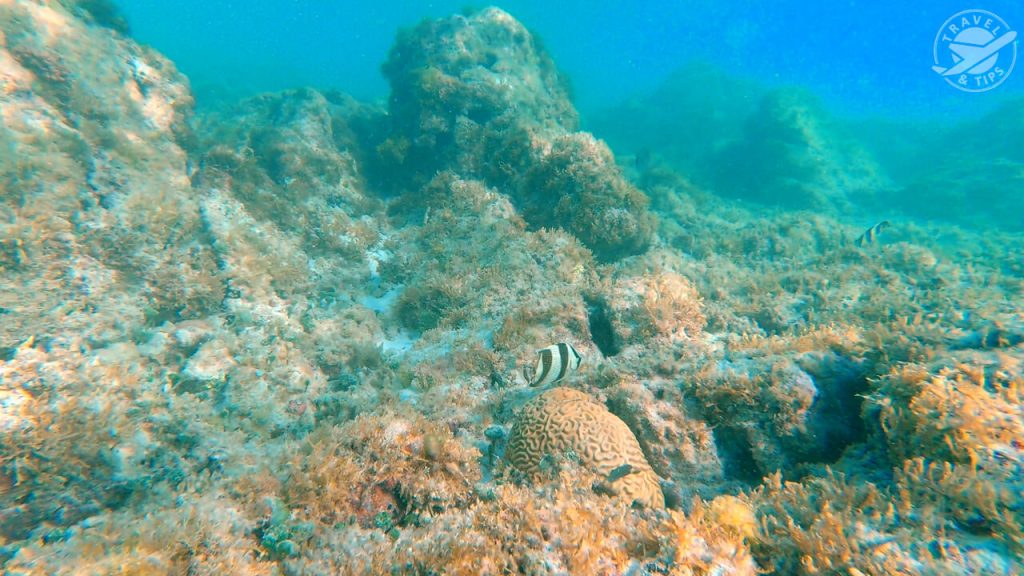 The best for snorkeling
There are many catamarans that offer tourist plans for about 100 dollars with the aim of snorkeling and seeing many fish, these leave from palm beach and take you by the sea to arashi beach, it is not essential to take these plans, you can arrive by your own means (by land) to the beach to see the same fish.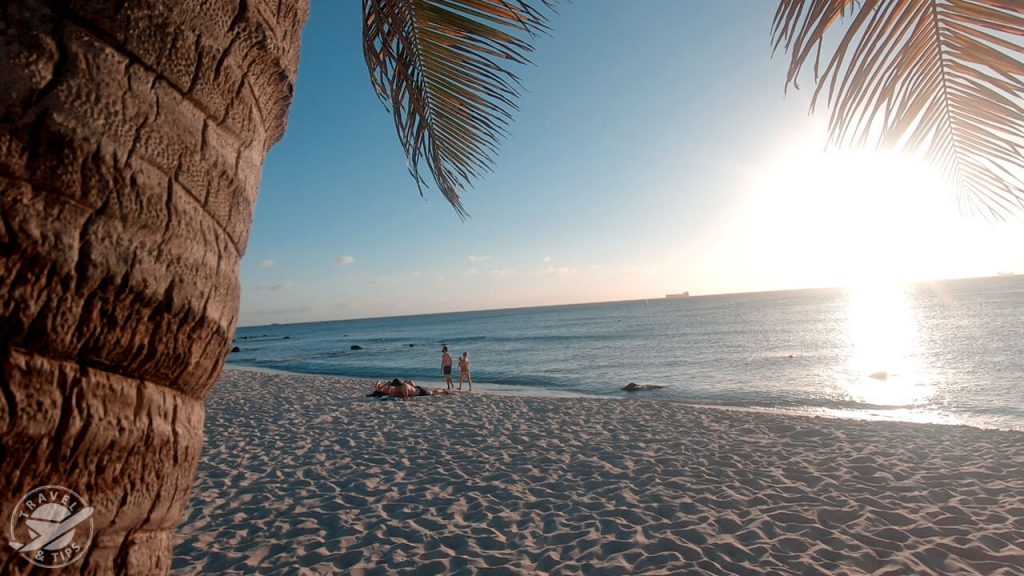 With the passing of the hours, the water is covered with golden reflections, product of the sun's rays that approaches its sunset. the sun slowly descends in front of the beach while small sailboats cross in the distance, allowing you to enjoy one of the best sunsets in Aruba.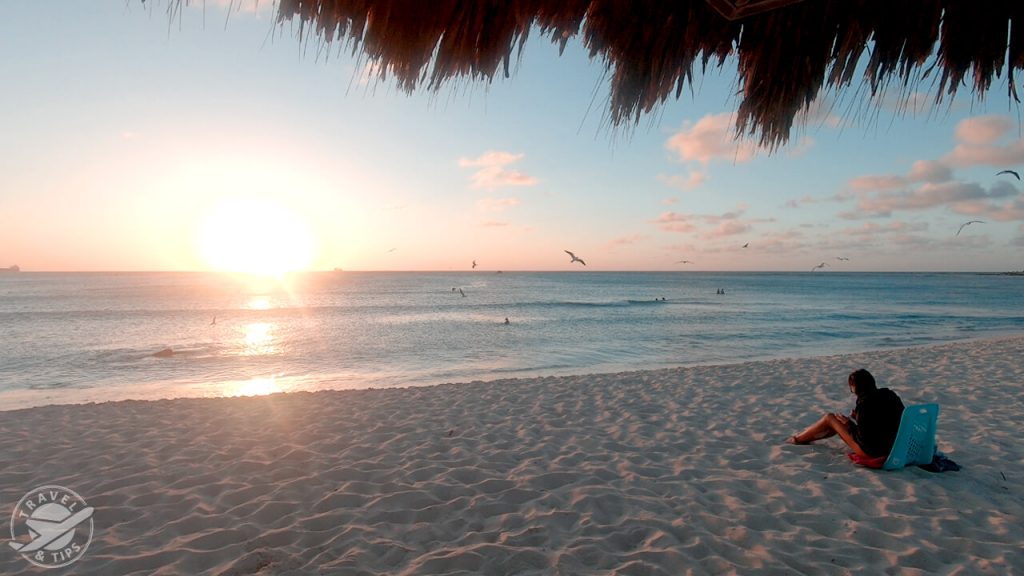 The rules of this beach are:
Please leash and clean up after your dog
No lifeguard on duty, swim at your own risk
No littering, please keep our beaches clean
Strictly prohibited to use charcoal grill on beaches and dunes
Be aware of turtle nesting sanctuaries
No motorized vehicles on dunes and beaches
Do not leave valuables unattended
Our marine life is protected, please do not touch
Location: