If your thing is the Urban locations we know that you will love this, San Nicolas is a city located 19 kilometers from the main city Oranjestad, it is the second largest city of Aruba, here you will find a lot of street art, graffiti and sculptures made by their habitants.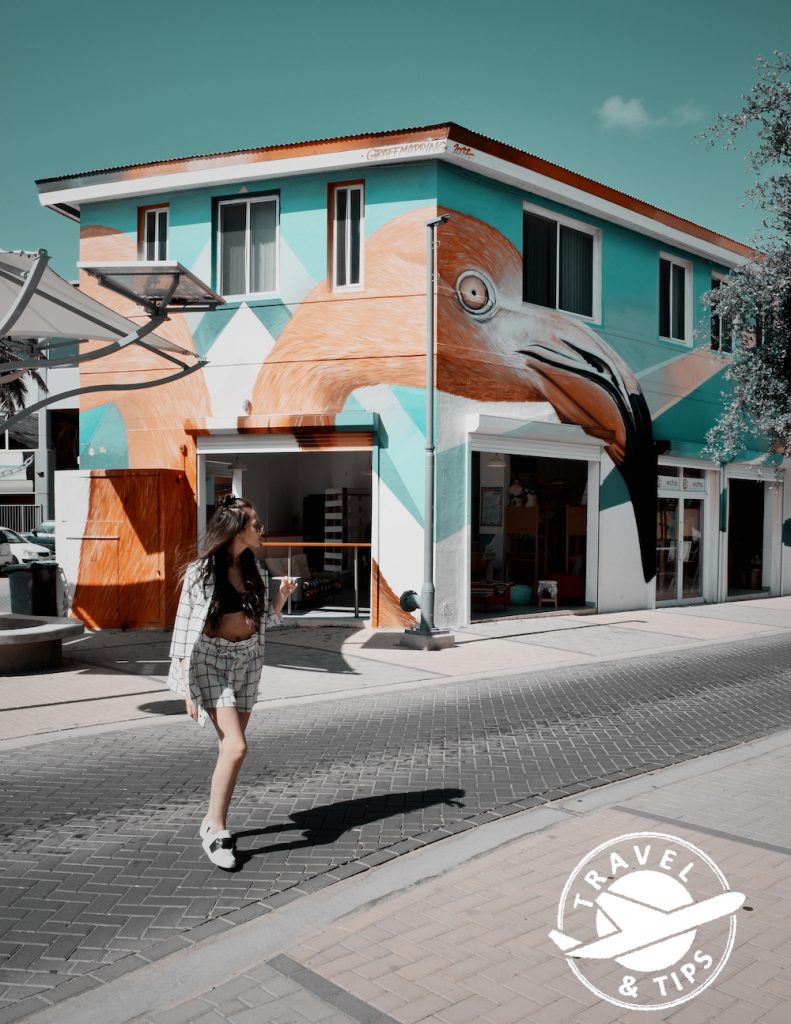 In this photo we wanted to highlight this beautiful flamingo mural, the time it took was at 10 o'clock in the morning, it is an excellent place and a great help for those people that like me are shy to pose for photos, their streets are usually lonely, quiet and very colorful.
We recommend you go earlier, the sunsets will be closed and the flamingo mural will be complete.
You can also go in the afternoon – night since the lighting inside and outside the room will give life to the colors, doing this will require a longer exposure time at the time of taking the photo
Location: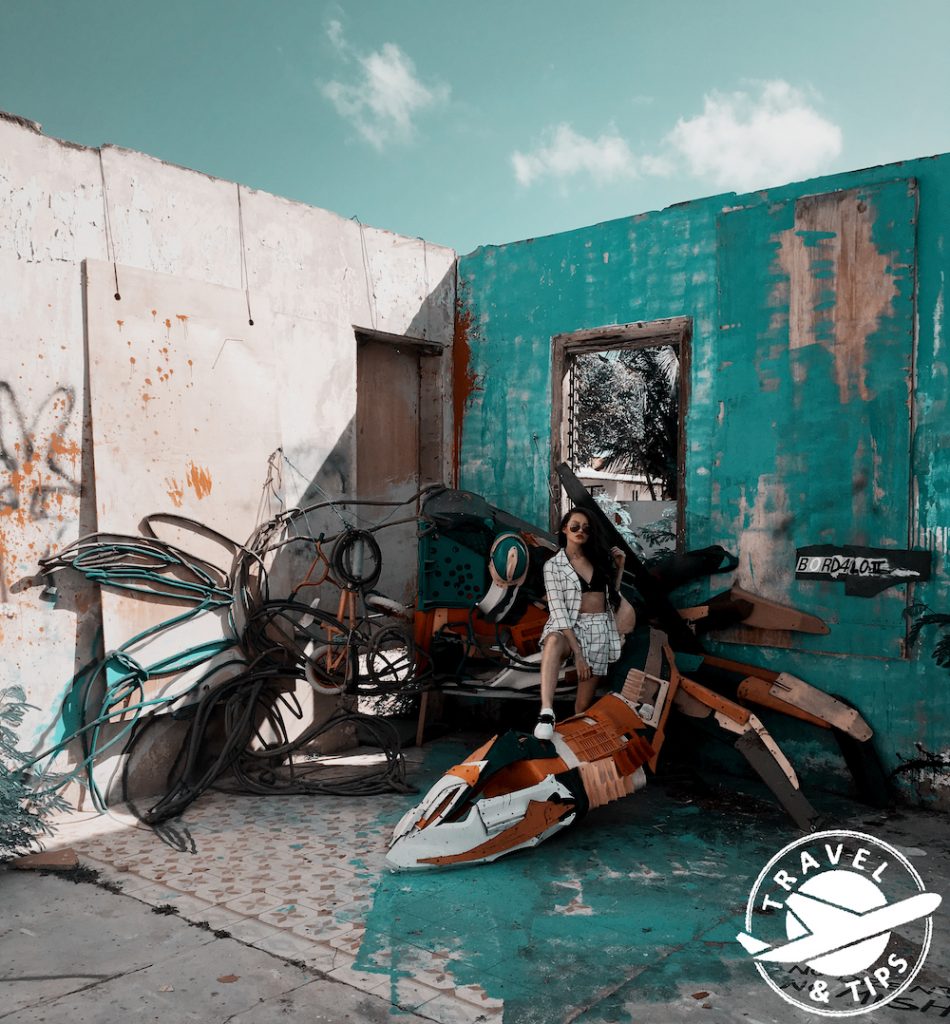 Crab 3D was created with recycled materials, as a recommendation, wait until the rays of the sun do not hit you right in the face, wear appropriate clothes for the location and a lot of attitude, this place is inside an abandoned house, so you must be Very pending when you walk around the block full of graffiti. Here I leave some recommendations of very cool places for you to express all your creativity.