Great option
Rest and tranquility with good service
Positive
Great service
Excellent pool  
Quiet
Large
Good food
To improve
Deteriorated facilities
Quickness in the kitchen
In Travel and Tips we have traveled to this traditional and iconic hotel and we will share our experience, it is located in the city of Girardot, about 2.5 hours from the capital, after passing through steep streets we reach our destination, located at the top and with a privileged view stands an old republican style construction that at the time was the most exclusive hotel in the city, there have been families for generations and many of us who return we do it for the pleasant family memories we have of the hotel.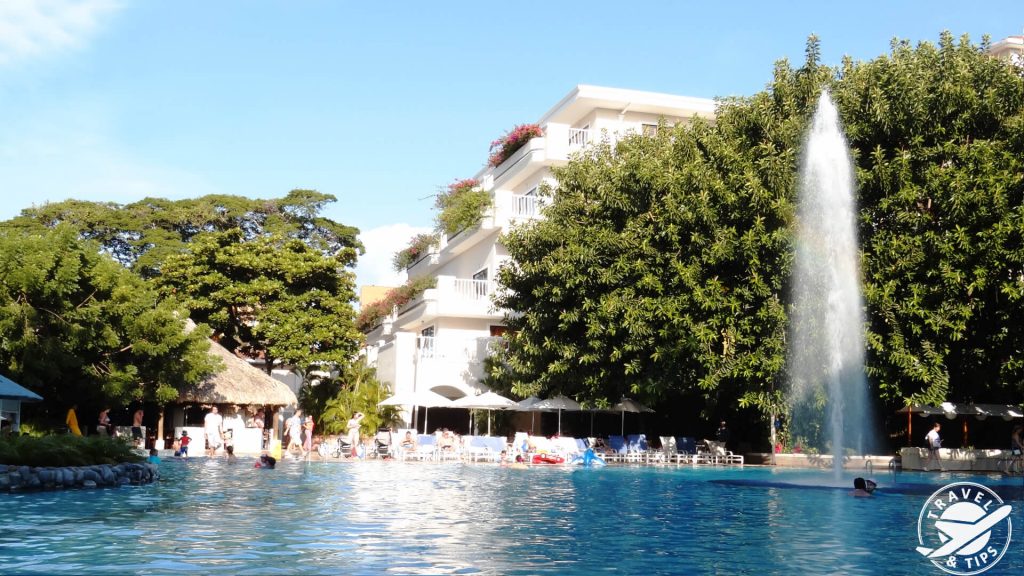 Tradition and culture
It takes its name from the Tocarema cacique who ruled the area before the construction of the city, built in 1952 it was remodeled and enlarged in 1993, giving it a 5 star category. Since then maintains its infrastructure and visit it is to travel back in time. with a wide variety of services and facilities, allows a comfortable and varied stay.
Rooms
In total there are 150 rooms, from simple rooms, queen, king, to the presidential suite. At the reception we are served quickly to make the ckeck in, they offer refreshing and pleasant fruit juice in the middle of the high temperature we are in, Girardot is a city with quite high temperature, on average 28 ° C but on the day it can reach a strong 35 degrees.
After that we know our room, we have reserved a King pool view room for a price of 280,000 colombian pesos per couple, this value varies strongly according to the season and does not include food. It has a king size bed (2×2), mini bar, 32 " Lcd television, balcony, a desk, air conditioning, telephone, lamps, closet and a large bathroom with bathtub, hot water and hairdryer, everything you need for a comfortable stay. As a frequent visitor to this hotel for many years I can say that the decoration and most things look like the first time I met him, I can be a little subjective and I do not pay much attention to the defects that I would see if it were my first visit , trying to be objective I have to say that the facilities are a bit damaged, it shows a great effort to preserve them, the toilet is excellent but the passage of time leaves footprints and some parts like the floors should be renewed, obviously keeping their same style .
The atmosphere that breathes is of tranquility and nature, from the balcony we see leafy trees, decorated by many species of birds that sing and fly, this room with a view of the pool has a cost a little higher than those that have a view to the outside, However, the vegetation has grown so much that it limits the view to the pool, so our first recommendation is that if your choice is based on the view of the pool, it does not matter if it is outside or inside.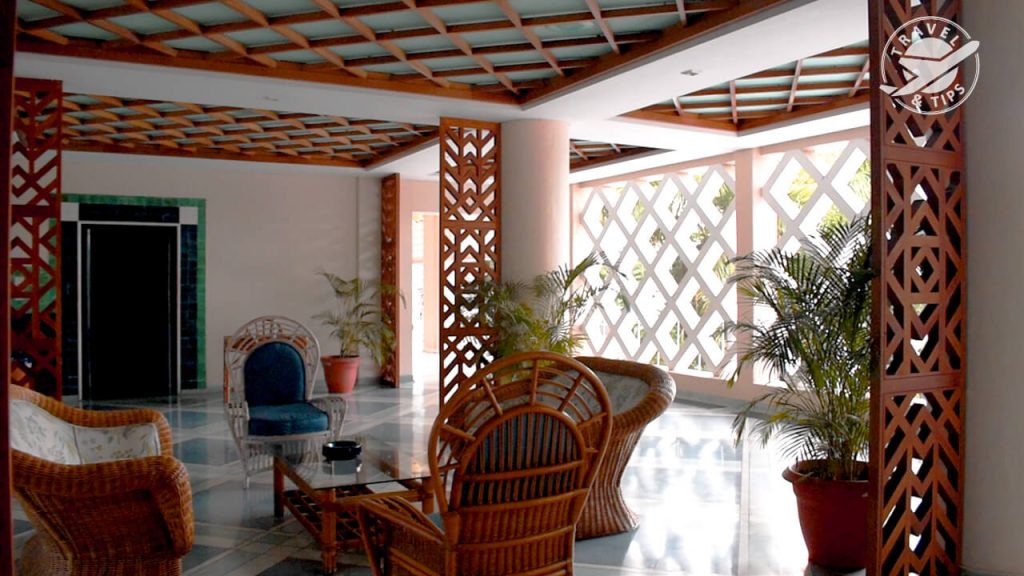 The bed has a good mattress, soft sheets and if you need you can request an auxiliary bed or baby crib. the mini bar is well equipped with all kinds of toiletries and snacks, these are not included, prices can be found on the menu. In the bathroom if you include amenities such as shampoo, conditioner, soaps, bathing cap, foam bath, hand cream and facial tissues.
Swimming pools
After settling down we go to the pool area, walk the wide corridors to the elevator, go down to the loby and from there we can see the immense blue surrounded by an intense green of its leafy trees, it is the main pool, quite wide, even in season High you can swim comfortably, its depth is variable from 1.30m to 1.80m, it works from 8:00 am to 8:00 pm, it has a small area for children, most of it is for adults and it has a water source in its central part. There are lots of chairs and tables so it is easy to find place. also has a bar where you can order drinks with or without alcohol, also consume them in their semi-submerged chairs.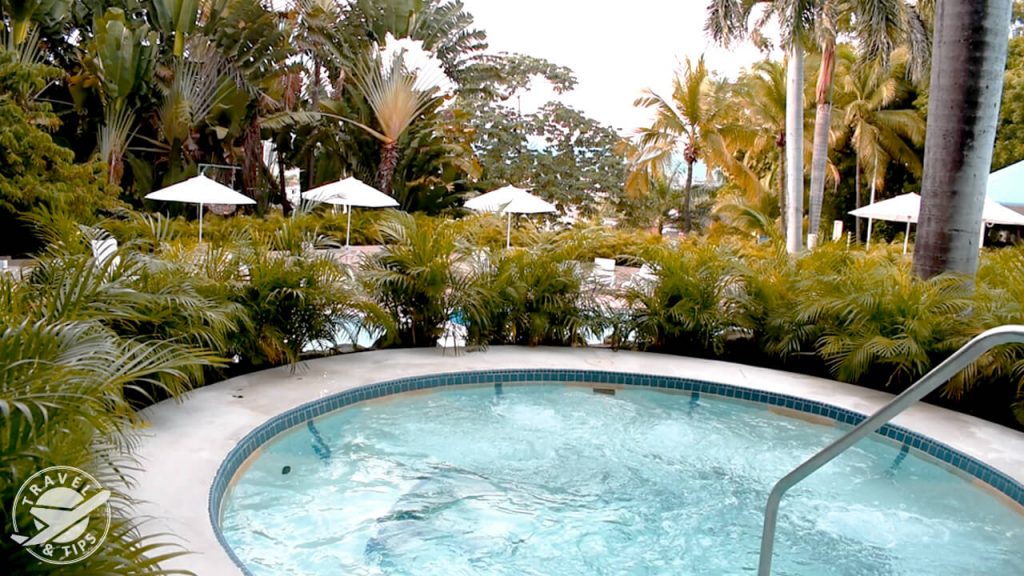 The hotel is built around this main pool, all its attractions are very close to here, at this same level you will find a large Jacuzzi, wet area with sauna and Turkish bathroom ( hammam ), gym and also is very close to the main restaurant.
going down the stairs to the side of the main pool we see that the water emerges in the form of a small waterfall and falls into the second pool designed for kids, a place called "isla del mico" (monkey island), its depth is only 80 centimeters, It also has sunny chairs and tables for adults to accompany the children. share the bar with the main pool and from there you have a great view of the city of Girardot, as well as the tennis courts and the pizza shop that is much lower.
Courts, gym and wet area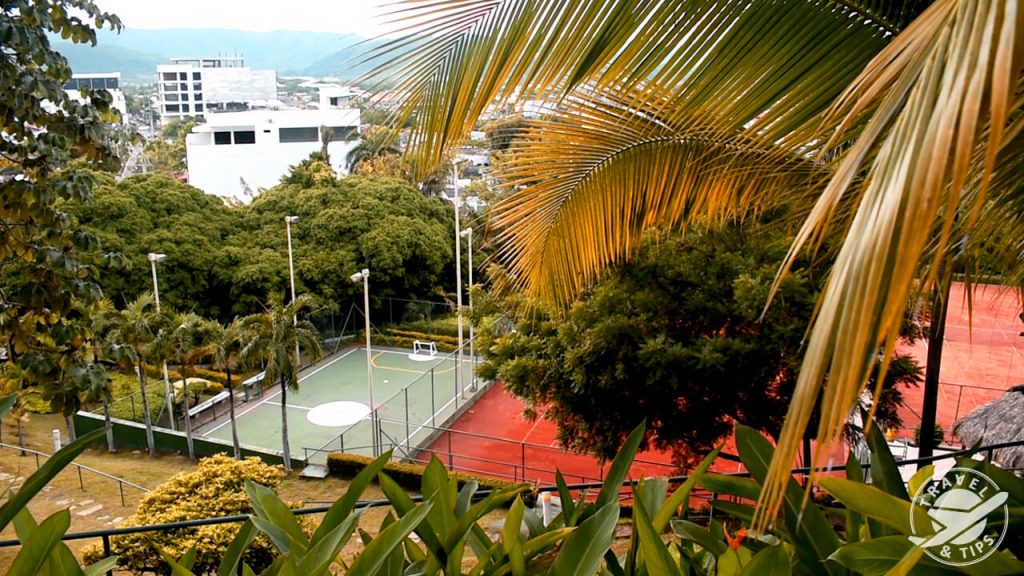 In this place there are also two additional Jacuzzi, we recommend these since they are less known and have a great view. after this we climbed the stairs to return to the main pool, now on the opposite end, we found a play area, the gym recently remodeled, small but well equipped and the entrance to the wet area.
In this wet area, pool towels are requested. the sauna has the following hours: Monday to Thursday 5:00 pm to 9:00 pm, Friday 1:00 pm to 9:00 pm, Saturday and Sunday 9:00 am to 9:00 pm. Turkish bath is available every day from 9:00 a.m. to 9:00 p.m., both are for the exclusive use of people over 18 years of age.
Pizzeria and Karaoke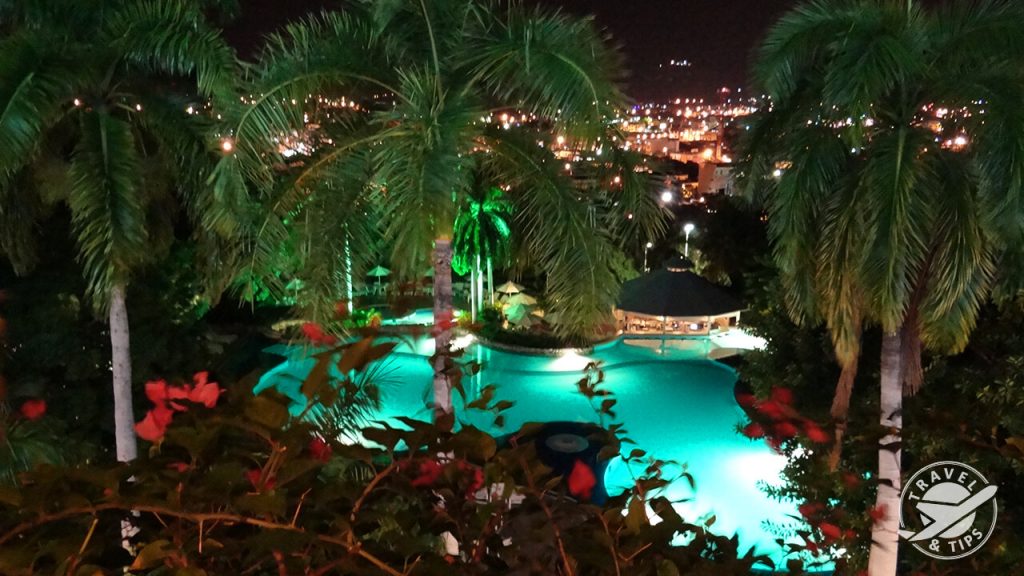 At nightfall the underwater lights of the pool are lit and people gather in the bar, there is music and sometimes groups playing live to liven up the dinners. You can also go to karaoke, located in the pizza shop, it is quite removed from the hotel's core, this allows you to play music without disturbing the guests, from the rooms you can not hear anything. Being so withdrawn it is necessary to walk a lot to get there, it takes more signaling and a little lighting that better demarcates the road. Some people do not get to know this area because it is very retired.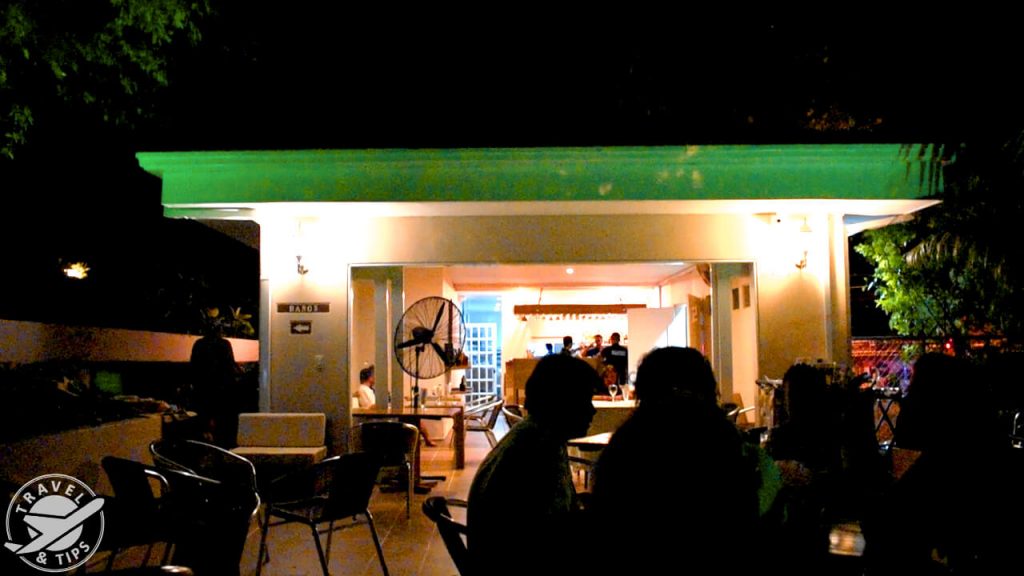 It has fast foods such as pizza and also drinks, cocktails, liquors, etc. In two large screens you will see the lyrics of the songs and with the microphones you will have to show your talent as a singer. It is a pleasant area to have fun with family or friends, however when it rains, the screens are blocked and activities are limited.