Authentic
The other side of Aruba
Positive
You transport yourself to the past
Picturesque city
Simple and cozy
Kind people
Excellent beaches
To improve
The beaches are very far away
A little difficult public transport to its beaches
Very early we arrived at the second largest city of Aruba, known as the city of the rising sun, in private vehicle you arrive in about 20 minutes, you can also get there very easily by public transport, from the Arubus station in Oranjestad buses leave every 20 minutes (from Monday to Saturday). it is in the southern part of the island, it is a very calm and quiet city with around 18,000 inhabitants, the name varies a little between San Nicolás or San Nicolaas or Sint Nicolaas, its development goes back to the time of 1925, in those years an oil company created an oil refinery which called many people, whether workers or families of workers who decided to settle there because of their proximity to work. At that time a large and modern city was formed for the time. Later the refinery closed, people emigrated to other cities and little by little it was turning into the magical city that is now, oriented to tourism and with a unique Caribbean touch.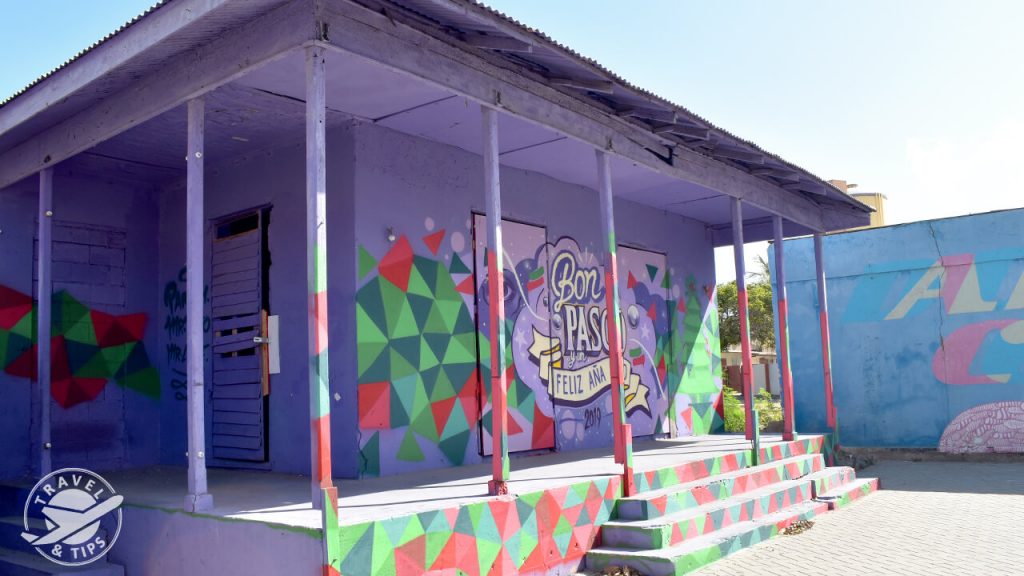 Tourist attraction
There are still some constructions of yesteryear that transport you in time, although the urban area is not so big, the city includes a much larger area and includes some of the best paradisiacal beaches on the island and the Caribbean, baby beach and rodgers beach, Beautiful and quiet places that we will talk about in a next post as they require a special post.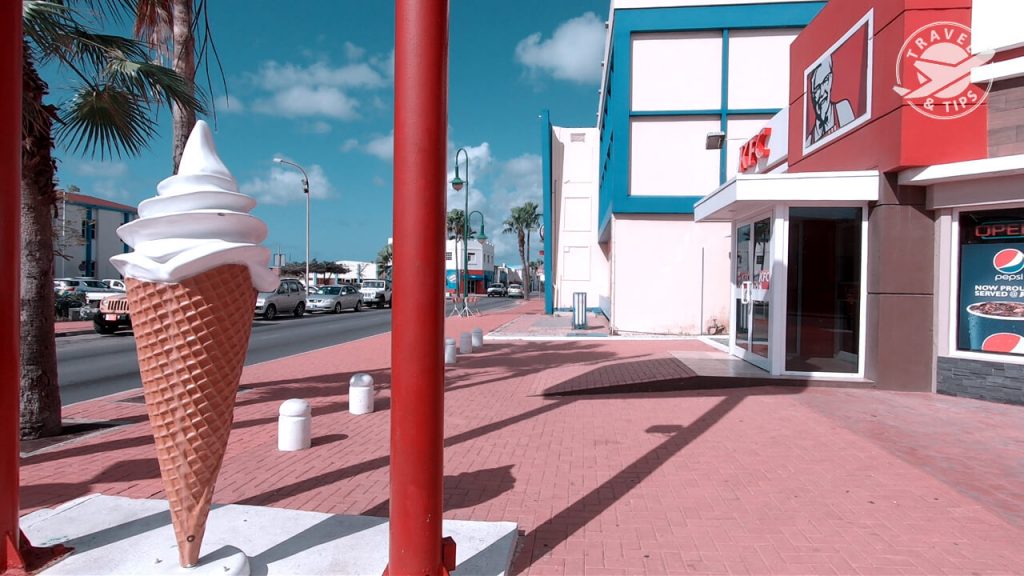 The city is perfect to see another side of Aruba, away from the luxury resorts, San nicolás is very traditional, simple and welcoming. Although it does not have large hotels, you will find accommodations in inns, small apartments and rooms of houses. It is recommended that you rent a car to get around since the beaches of the city are about 7 km from the town center.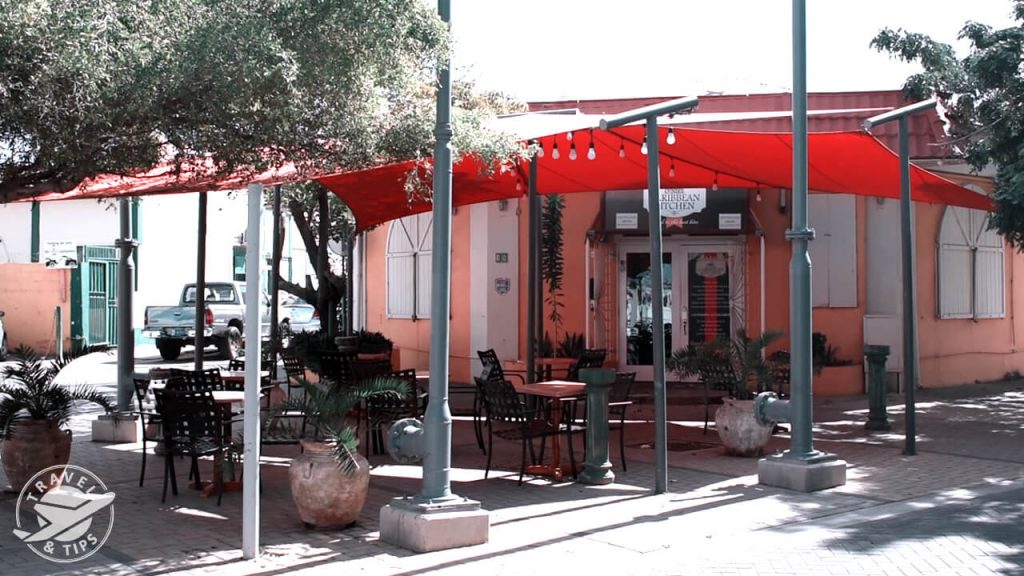 In San Nicolás you will find many typical restaurants and craft stores, it is nice to walk (when it is still not so hot) to get to know it, it is very quiet, you do not see many people.
Graffiti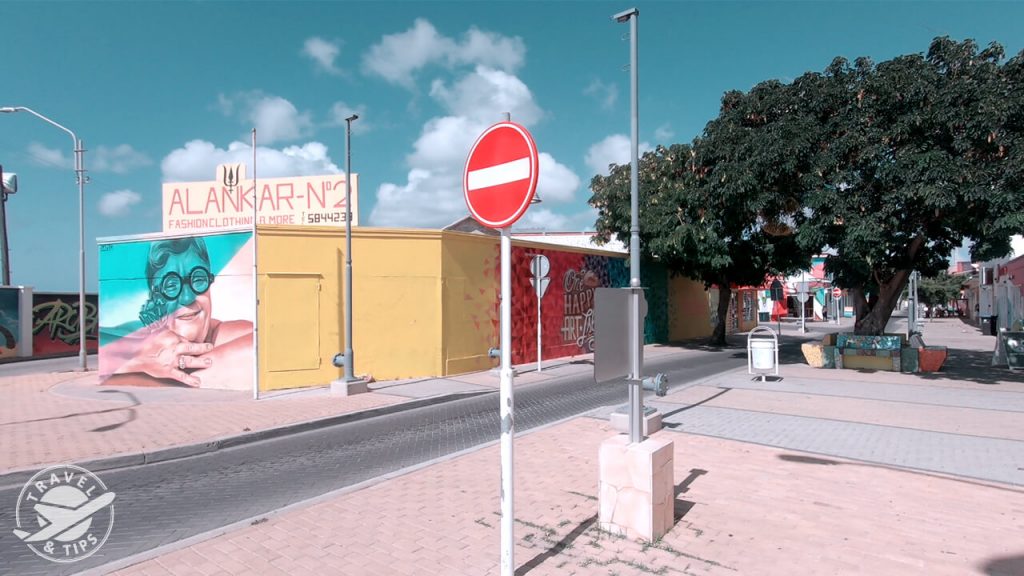 In recent years it has become famous thanks to its walls decorated with graffiti, ideal places to take many photographs. even buildings in ruins or abandoned have served as canvas for large sculptures or murals. You can see a lot of works made with scrap metal or recycling elements. The main street to find these surprises is called "Bernard van de Veen Zeppenfeldstraat" a very "easy" and "short" name to remember. but it is very easy to get there, you are located in the police station of the city near the entrance of the city by the Bernhardstraat street and you take the diagonal that is between the gas station and a house with a mural.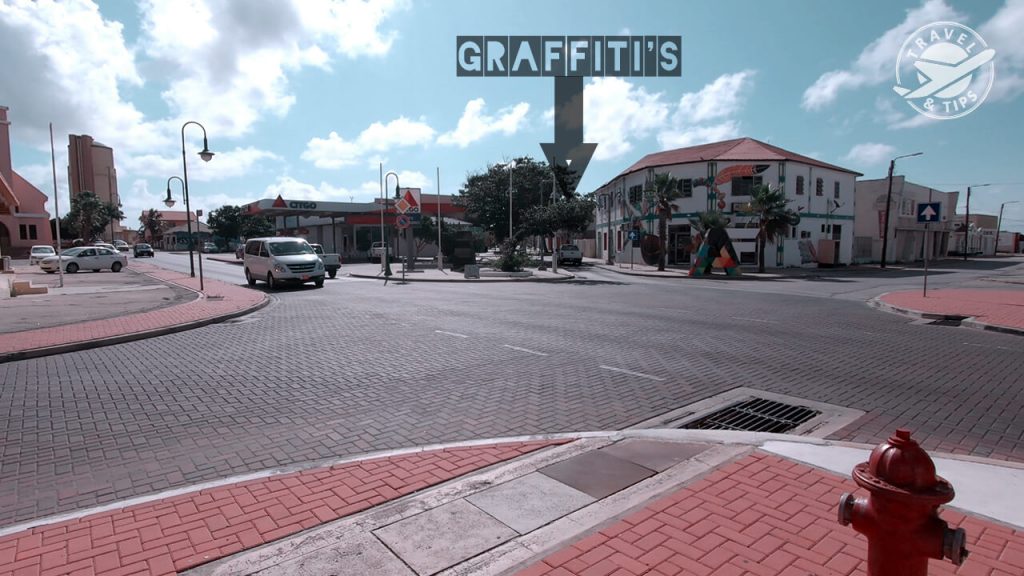 sigues derecho y empezarás a ver muchos graffitis, un lote abandonado a dado vida a un cangrejo fabricado hasta con partes de bicicletas.
then a balcony with its own look that follows the tourists, one of the most popular is the one of the warehouse called "Cosecha", a great flamenco that embraces all the construction with vivid colors. In this store you will find many products made by native Arubians, perfect to carry a souvenir for your loved ones.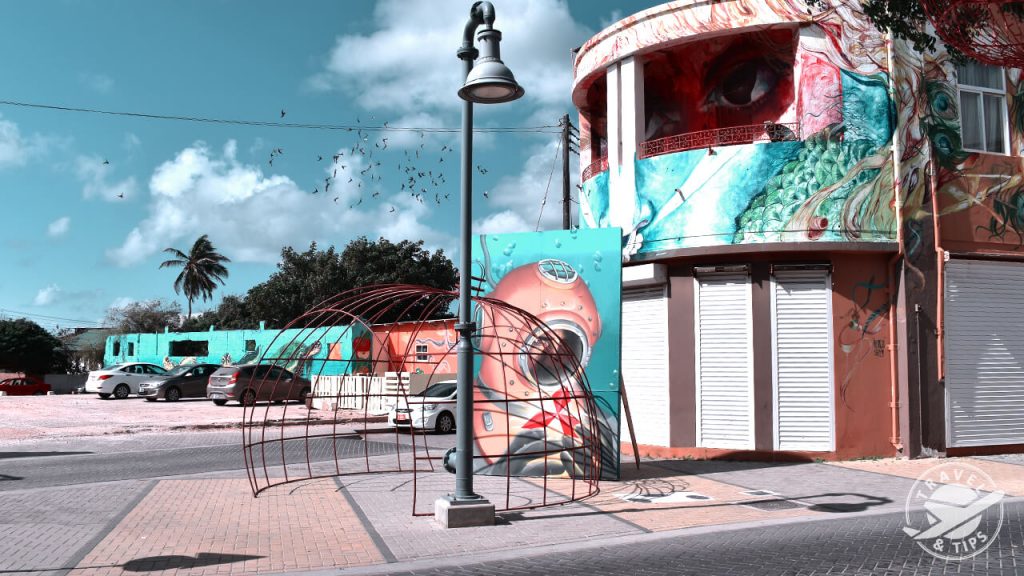 after this you end up in a roundabout where the community museum is located, a place with many everyday objects, old, donated by the community and in perfect condition. very interesting to know or remember about the daily life of the inhabitants years ago. In this roundabout they also do presentations and cultural dances, we arrived very early and a few days after the carnival so there was nothing at that time. It is also the center of convergence of great parades that take place in the city.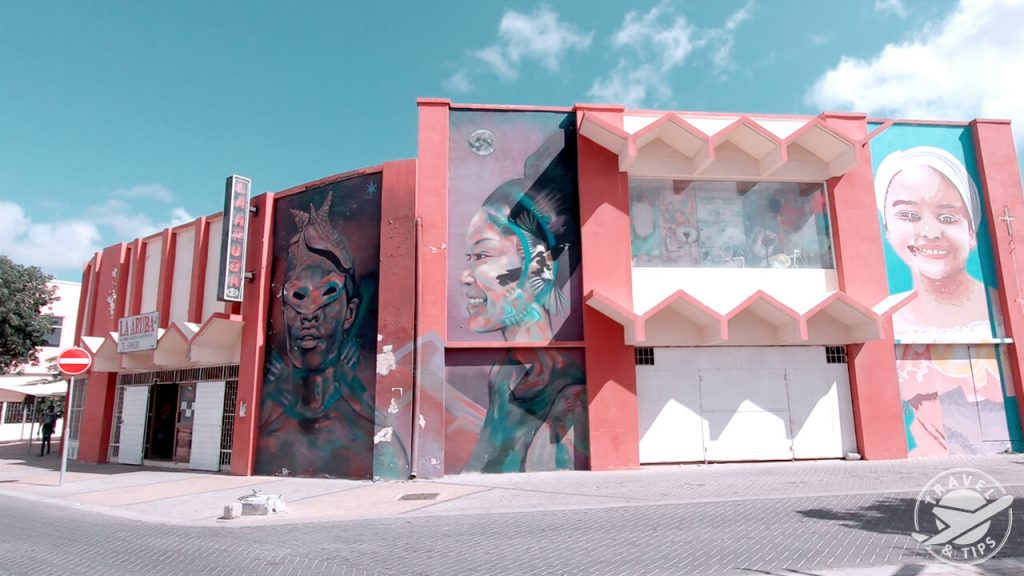 After walking in the sun and taking many pictures, you certainly want to cool off, you can have a drink in one of its best-known bars (Charlie's Bar) or eat something in a restaurant, there are many!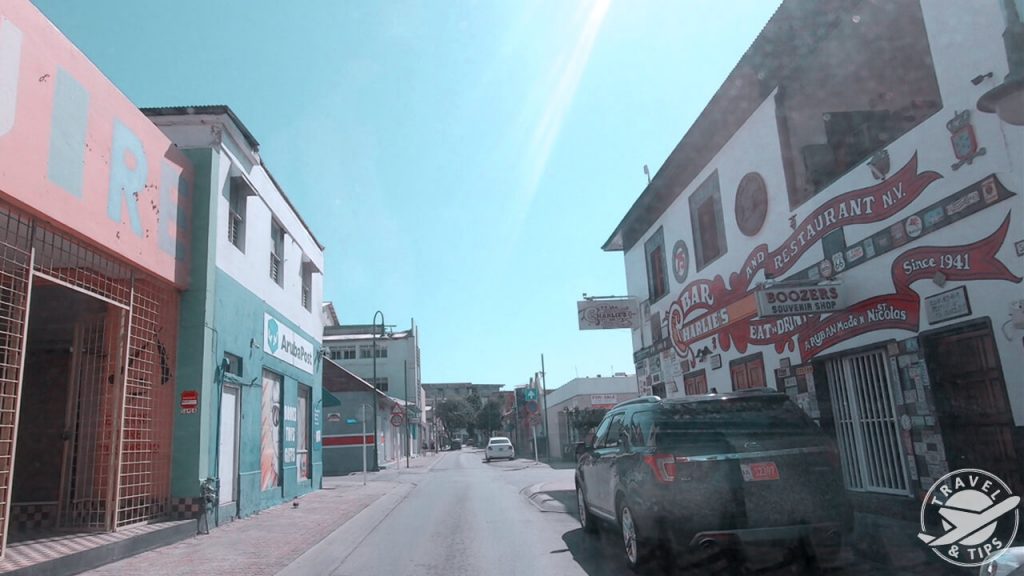 Beaches
After this, baby beach is a magical place, although a little removed, it is worth the effort. If you go by public transport, from the end of the Arubus every 30 minutes there are some small vans that take you to the beach and from the beach you also return to the center of san nicolas, they have service until 5pm to return.
If you go by rental car you can stop at many beautiful landscapes along the way. First you will find large fields of cactus, then contrast that desert terrain with the intense blue of the sea that looks like a mirage in the middle of the arid land. Then you arrive at the giant red anchor that is a tourist spot well known for its location on the sea and finally you find the thousand bright blue tones that announce your arrival to the beaches of Rodger's beach and Baby beach.
Location: