Hello travelers of Travel & Tips, This time we visit the island of San Andres, it is an incredible destination that you should visit in your next vacations either with your family or your partner, it is a versatile place with many activities for all tastes, the Island is located in the Colombian Caribbean and lately is very popular with tourists from all over the world, especially from Argentina and Brazil, to get here you must take a flight, if you come from outside of Colombia you usually arrive to Bogota, the capital and from there You take another flight to the island.
Flight rates
In terms of flight rates there are many alternatives according to your economic capacity, you can fly with Avianca or latam for more comfort or you can choose low cost airlines such as viva air or wingo. We chose the latter and the flight per person cost us 120,000 Colombian pesos, about 39 dollars, a very economic value considering that we acquired it only 15 days in advance. We recommend you travel during the week for two reasons, cheaper tickets and the loneliest beach.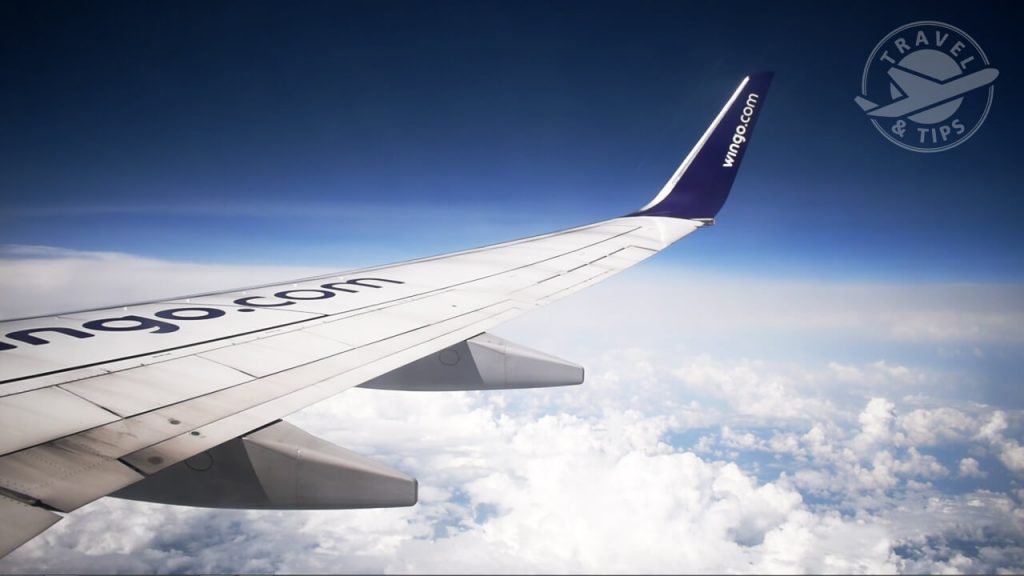 The comfort of the flight is not very good but for the price it is fair, the duration is approximately 95 minutes from Bogotá and when approaching the landscape is beautiful, a dark silhouette bordered by intense turquoise blue and golden rays of sun entering through your window, It is the indicative that you have arrived at one of the best islands of the Caribbean. As we get closer, we begin to see a range of colors in the sea, light blue, dark and white stelae of jet skis and sailboats that abound in the northern part of the island, as well as coral formations in which you will find the greatest wealth of marine fauna.
When you land and get off the plane you feel the Caribbean heat that surrounds you, the breeze with saline aroma characteristic of the sea. We decided to walk to our accommodation as it is quite close. If you come from abroad you can pay in dollars in many stores so do not worry so much about carrying pesos, you also find exchange houses or there are people on the street who are dedicated to this. The language of the island is Spanish however all the inhabitant speak English.
Where to stay?
In San Andres you will find all types of accommodation, from native inns, hostels, apartments and chain hotels. mainly in the center and in the area of San Luis, here I want to point out that each area has its pros and cons, the area of center that is really the north of the island is where you will find all the commerce and most of the hotels, You also find the best beach on the island called Spratt Bight, the airport is also in this area so if you stay here you can walk perfectly to the hotel. our hotel is technically 1km away measured in google maps, you can think it's a lot to walk with your bags but you will not even notice since you leave the airport, you walk 3 blocks and you get to the best beach. It has a pedestrian street that runs along its entire length, while you enjoy the view you also get to know, enjoy the sun, the breeze and the most tourist area, in the background as if it were a painting is the island of Johnny Cay and your side department stores where you find everything. This area is ideal to stay if you like constant activity, meet people, go to restaurants, go shopping, hire tours to neighboring islands, etc. everything is very close and you do not have to spend on transportation.
On the other hand is the area of San Luis that is on the eastern side of the island, its beaches are smaller and the waves higher, it is an area to enjoy peace and tranquility, away from the commercial area, the accommodations are much cheaper here and there are options with modern and new style. If you stay here you can arrive by taxi that cost around 25000 pesos (about 8.6 dollars) or you can use the public service buses, they are easy to take and almost all the routes are circular so it is very difficult to get lost. the buses cost 2500 pesos (about 0.86 dollars), the nocturnal activities in this area are few so if you want to go out at night you will have to move to the center and use some of these transports, the buses work until 10:30 pm If you leave the disco at midnight, you will have to return by taxi.
You also find accommodations in the rest of the island, the further away from the center, more economical and the better quality / price ratio, there are new constructions with avant-garde designs that may catch your attention but you must make a budget for transportation or you can also rent a motorcycle or car for the days of your visit.
The accommodation we select is an apart-hotel with an economical price to be in the center of the city. In the middle of the commerce and two blocks from the main beach, booked by booking and cost us 280,000 pesos per night (95 dollars approx.) We can reach most places walking, the airport, the best restaurants, the pier where boats leave for the tours etc. It is a new construction and this is something that we recommend when choosing your accommodation, because it is close to the sea all the buildings deteriorate quickly, with a new construction you eliminate many problems that you do not want to endure. For example, there are no insects, everything is very clean and comfortable.
It's called Apartahotel Marbella but you can find your own option as there are many. The staff is friendly and the bathroom has hot water, there is satellite TV, large beds, well-groomed, a closet and small fridge. we do not want to emphasize much in a specific recommendation since it is something of moment and towards the future you can find other options, as we mentioned you must look for new accommodations.
Getting to know the city
The next day we will walk a little, we want to visit stores to buy some things and breakfast, there are some known stores and others with a marked influence of the Middle East, on the island there are many foreigners who have opened their shops taking advantage of it is a free port of taxes and you can buy items at a good price. They emphasize perfume stores where you find original fragrances and replicas, fashion items, products for home decoration, suitcases, lenses, groceries, etc.
We have walked only 2 blocks and we are again with the beach, it is impossible to resist, we leave the shopping list and we are going to walk on its fine white sand, we take advantage of it is early and the sun is not so intense, you can enjoy quietly of the sun and water. then we have a light breakfast since we want to keep walking, there are many places to eat but if you go on a budget, you can buy in supermarkets and prepare your breakfast, approximately one meal, be it lunch or dinner in normal, basic restaurants, they cost 25,000 pesos (9 dollars) if you want something special there are also very nice restaurants with higher budgets. at the end of the spratt bight beach there are many places to eat and it is where the tourists gather; It's like a meeting point.
This is the pedestrian way, then you can continue walking on the sidewalk to learn more about this magical island. everywhere in the center you will find warehouses, coffee shops, many people who offer tourist plans and also many places to rent cars and golf carts. San Andres is a purely tourist island and most of its inhabitants work in some related activity, the security is very good and they take care of the tourist, they are also patients when you go in a golf cart. Except for some exceptions that exist everywhere, since you are in commercial areas you will not have problems. We see many buildings in process and urban development so every day is improving. It is very nice to walk on the outside of the island since you have the view of the sea and the breeze prevents you from suffocating with the heat. We recommend you to go for a walk the first day because you know and it allows you to plan your next days, see where you can rent a car or where you can hire tourist plans or find a place to go diving.
On this avenue you can find 2 decameron hotels where you can buy a daypass, so you can enjoy all the services of the hotel, including the buffet style, in the "decameron delfines" we were offered this plan for 60,000 pesos, In addition to this you find the pier from where the boats for Jhonny Cay and the aquarium leave in the morning, you can go directly to hire at a lower price.
Walking we have spent the morning and it is time to have lunch, we return to the interior and we arrive at a restaurant of Italian owners with very good taste, it is properly a pizzeria but at noon they offer lunches and it is very quiet and silent, it is close to the beach but the bank building of the republic protects it from the wind and gives it incredible tranquility, in addition the shops close at lunch time, from 12m to 2pm most of the stores close. the price of lunch is 25000 pesos, as we had counted is the average per meal, includes soup, main course, drink and dessert.
After this lunch we want to walk along the beach and since we are close to the best beach on the island (spratt bight), we will enjoy it this afternoon. If you want to have a drink, we recommend the restaurant – bar The Islander in the northern part of the beach next to the decameron isleño, with very comfortable chairs and fantastic decoration or you can also order cocktails in the kiosks on the beach although we did not try them. If you want a photo to remember your stay, near this bar you will find a giant sign that says "I love san andres" is traditional to find this type of letters on the beaches of the Caribbean.
This pedestrian street (Newball Avenue) has many additional attractions, such as the restaurants of the Casa Blanca hotel that we will talk about later, stores of various brands such as Quicksilver, the streets next to this constitute the commercial center of the island and you can not go without touring them and buy some fragrances or at least some sweets to take your loved ones, you find a lot of variety of foreign products that in the interior of the country you usually do not get.
Shops in San Andres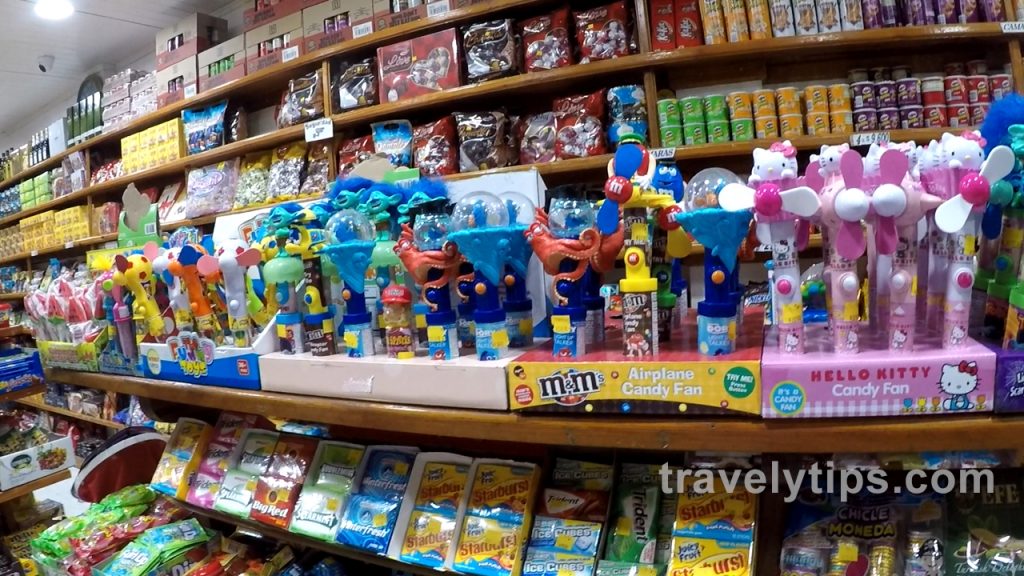 Por detrás de la avenida principal encuentras almacenes de tecnología a precios moderados, no tan económicos, algunas cosas en promoción tienen buen precio, encuentras desde accesorios para cámaras hasta televisores. En cuanto a los cosméticos si tienen un buen precio, hay desde reconocidas marcas de lujo hasta productos chinos e imitaciones a precios muy bajos. Entre los almacenes mas conocidos encuentras las tiendas de j&r y la riviera, este ultimo tiene varios locales cada uno especializado en algo diferente. Behind the main avenue you find tech stores at moderate prices, not so cheap, some things on promotion have a good price, you can find from accessories for cameras to televisions. As for cosmetics if they have a good price, there are from recognized luxury brands to Chinese products and imitations at very low prices. Among the most known stores you can find j & r stores and La riviera, the latter has several stores each specialized in something different.
As you move away from the beach they change the stores a little, they are smaller but you know another side of San Andres, you can see the daily life of its inhabitants, the public transport that you can also take if you are going to other parts of the island, it is very economic, a passage costs 2500 pesos about 0.8 dollars.
This is all for today, do not miss the next part of our trip, we will make the complete turn around the island, we will know the beach of San Luis and we will have dinner in the exclusive Mahi-Mahi restaurant.