Many places to know
Santa Marta has countless places to know
Positive
Playa cristal is excelent
Multiple tourist attractions
Great historical value
To improve
Infrastructure
The cleanliness of the city
Hello travelers, today in Travel and Tips we will know the city of Santa Marta and its tourist attractions, Santa Marta is located on the Atlantic coast of Colombia in the department of Magdalena, you can arrive by land or by plane, the ticket from the capital Bogotá, varies from 100 to 150 usd depending on the season, the flight time takes about an hour and a half in which we can enjoy beautiful landscapes.
When arriving although it is raining we find a warm climate of about 30 degrees centigrade and a typical Caribbean environment, there are many types of accommodation according to your budget from camping on the beach, apartments for rent to 5 star hotels.
"El Rodadero"
The best known beach is the rodadero beach where we can see some beautiful sunsets, but sometimes it is a bit dirty, mostly because of the garbage that tourists leave, the water is not crystal clear and most of the time it is very busy, anyway it is a good place to get to know the culture and traditions autochthonous.
You can receive massages on the beach, make braids in your hair or listen to vallenato music. The vallenato is the traditional music of this region and its main instrument is the accordion. and nothing better at the end of the afternoon than a beautiful sunset of thousand colors.
Tayrona Park
The next day we leave early to know the best beaches in the region, are inside the Tayrona natural park, 34 kilometers from the city is a large reserve of 15000 hectares that you can visit from 8 am to 5 pm, also has accommodation with an experience ecological and is located in the foothills of the Sierra Nevada, the highest coastal mountain in the world. The entrance has a cost of 5 dollars for nationals and 14 dollars for foreigners.
At the entrance you should take an environmental education talk, Tayrona natural park is supremely wide, has 15,000 hectares and offer many types of plans, you can learn more about this park on the official website, there are even hotels such as ecohabs, are cabins with a lot of comforts but respectful with the environment, in this trip, we only arrive at two beaches of this park but it has much more to visit.
Then we will begin to see these paradisiac beaches with turquoise blue water. This place is known as "7 olas" is enjoyed from a viewpoint and is not suitable for bathing due to its high swell.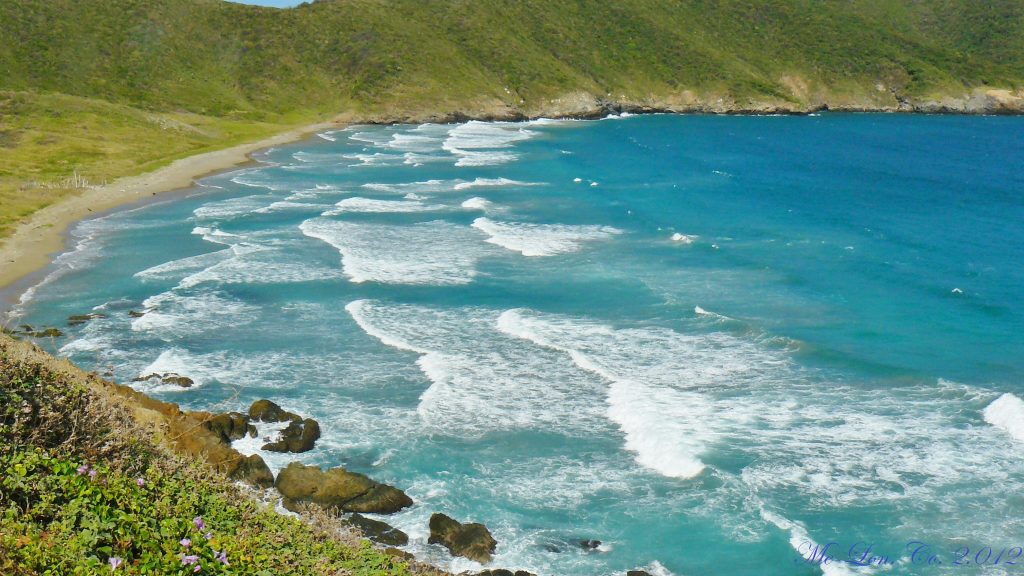 We follow the path to Neguanje beach, it is a white sand beach where we will take a boat that will take us to Playa Cristal, this journey takes approximately 10 minutes.
Crystal Beach
After about 2 hours since we left Santa Marta we arrived at this beautiful place, a beach with crystal clear waters with coral reefs ideal for diving or just resting, it is a secluded and quiet beach, the entrance is restricted to 400 people daily to maintain the ecosystem. It has some basic restaurants and drinks kiosks where they prepare good cocktails, however you have to be careful with the seafood since sometimes they are not well chilled and cause poisoning.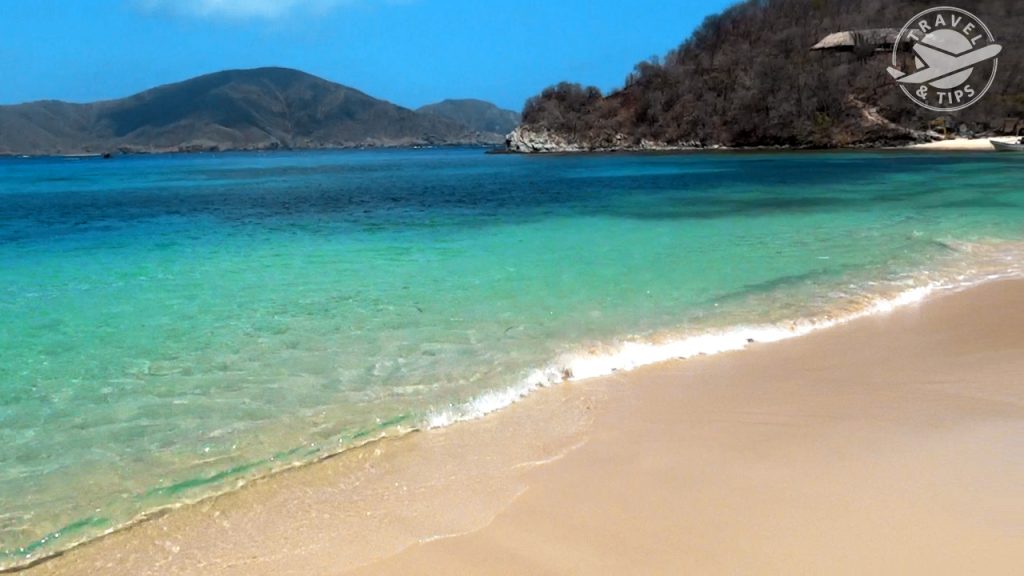 After this day of rest we will give a tour in the city aboard a vehicle called "chiva" is a folkloric vehicle where you can dance with tropical rhythms or simply appreciate the tour, this has a cost of approximately 10 dollars although this is variable and you can negotiate.
If you want a more urban trip, in the city you will also find many activities such as visiting the aquarium, taking a jet ski ride, you can even take a water taxi. Although in these beaches of the city you can feel a bit overwhelmed by the street vendors. If you want a complete relaxation trip, we recommend the external beaches such as Tayrona Park.
Well travelers this is the end of our trip, remember that if you like to travel, subscribe to our channel!